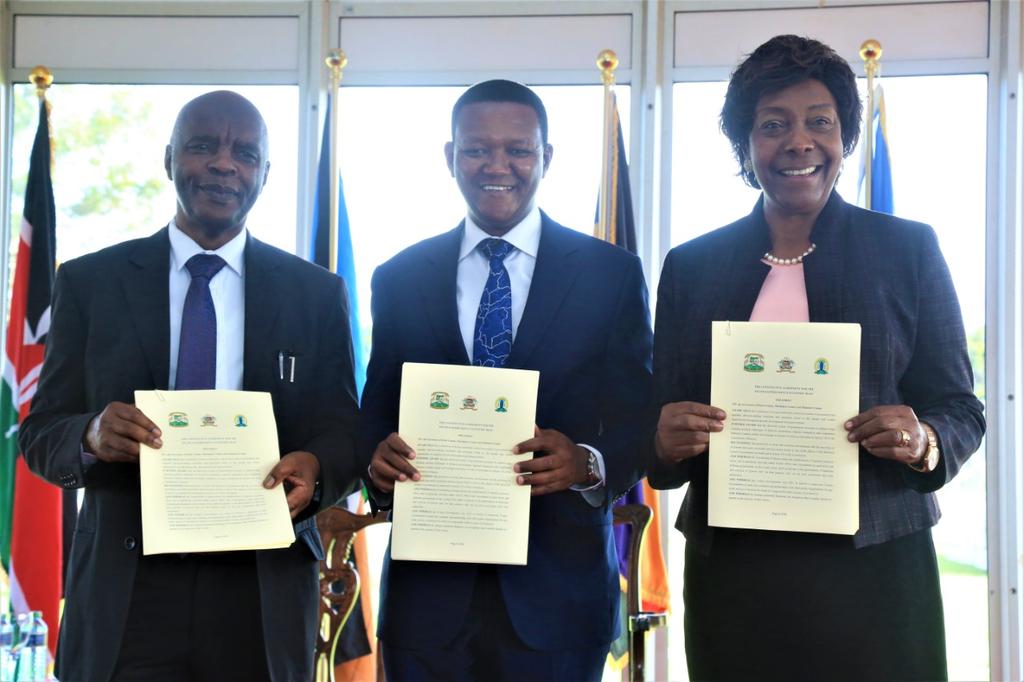 Governors Charity Ngilu (Kitui), Alfred Mutua (Machakos) and Kivutha Kibwana (Makueni) said they would work together to revive Sekeb, which has been dormant since 2016.
They  formerly noted that through joint efforts under the bloc, they would be able to create more wealth and job opportunities for residents.
Well the three governors gathered  at Governor Mutua's Machakos office on Saturday to bring to fruition a journey that had started several months ago.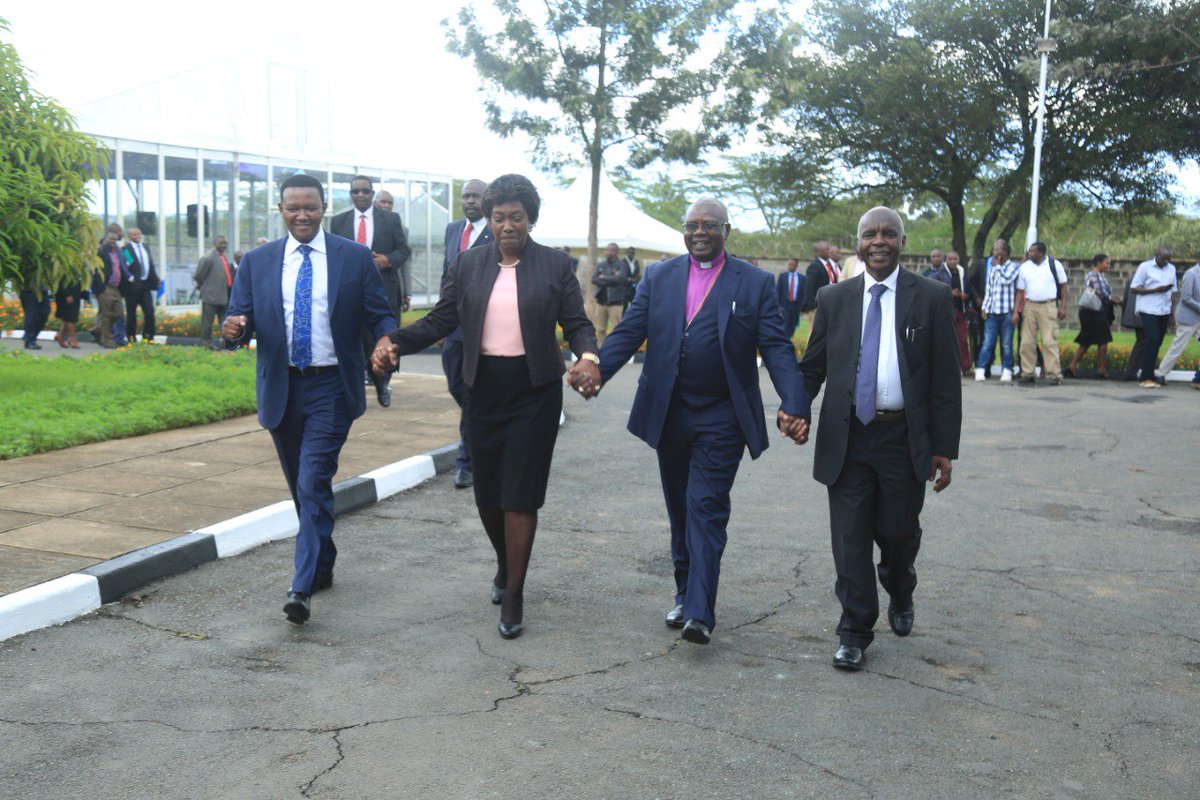 The three leaders finally took part in the historic signing of the South Eastern Kenya Economic Block (SEKEB) trade agreement.
The county bosses said they would continue pulling resources together to capitalise on economies of scale to attract trade and investment to spur economic growth as per Sekeb's initial plan.
"Today is a historic day in the fight against poverty in Ukambani. The signing of this South Eastern Kenya Economic Bloc agreement provides us, the three Governors a chance to jointly provide rapid, result based leadership for the great people of Ukambani," Mutua asserted during his address.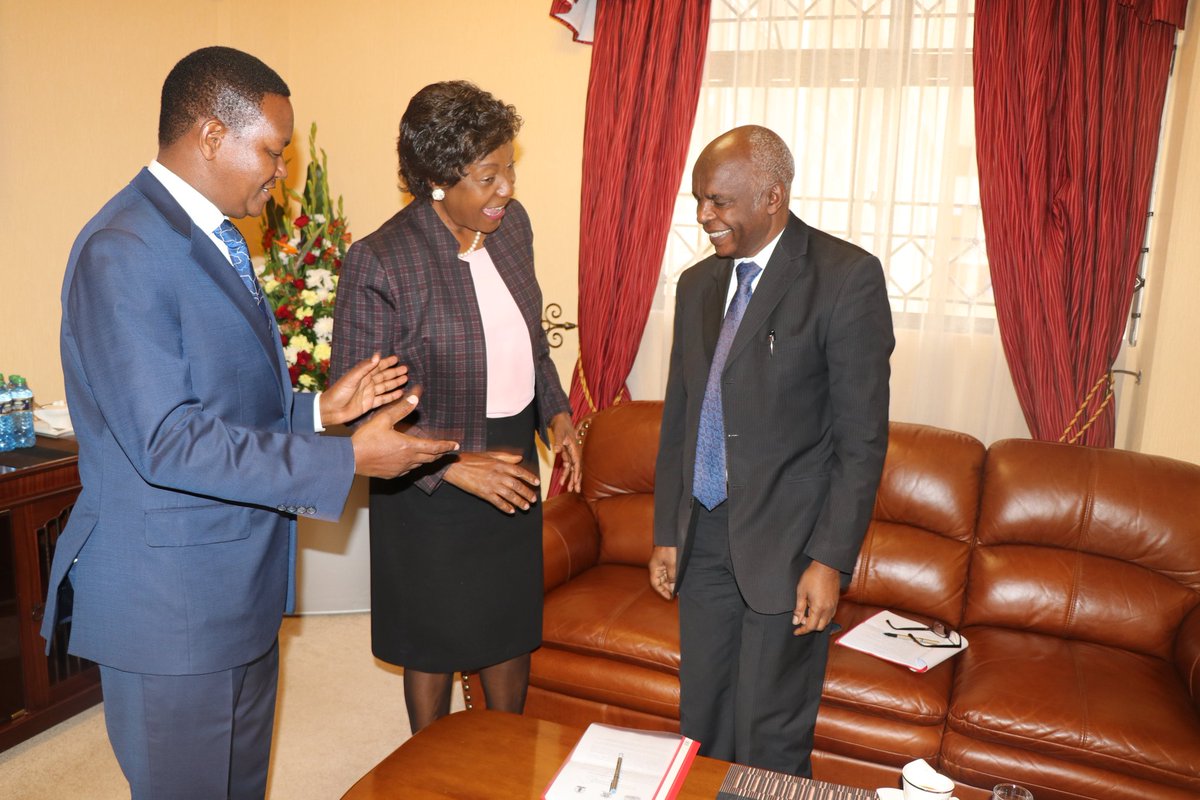 Governor Mutua went on to affirm that the agreement was aimed at combating poverty in Ukambani as well as providing the people with a stable platform from which to trade as well as a wider market.
"We want to empower our people and ensure that they have money in their pockets in our bid to improve the quality of their lives," he divulged.
Ngilu reiterated her counterparts sentiments, adding that trade with other counties would henceforth be a sort of barter trade in which both parties ended up benefit leaving none short-changed.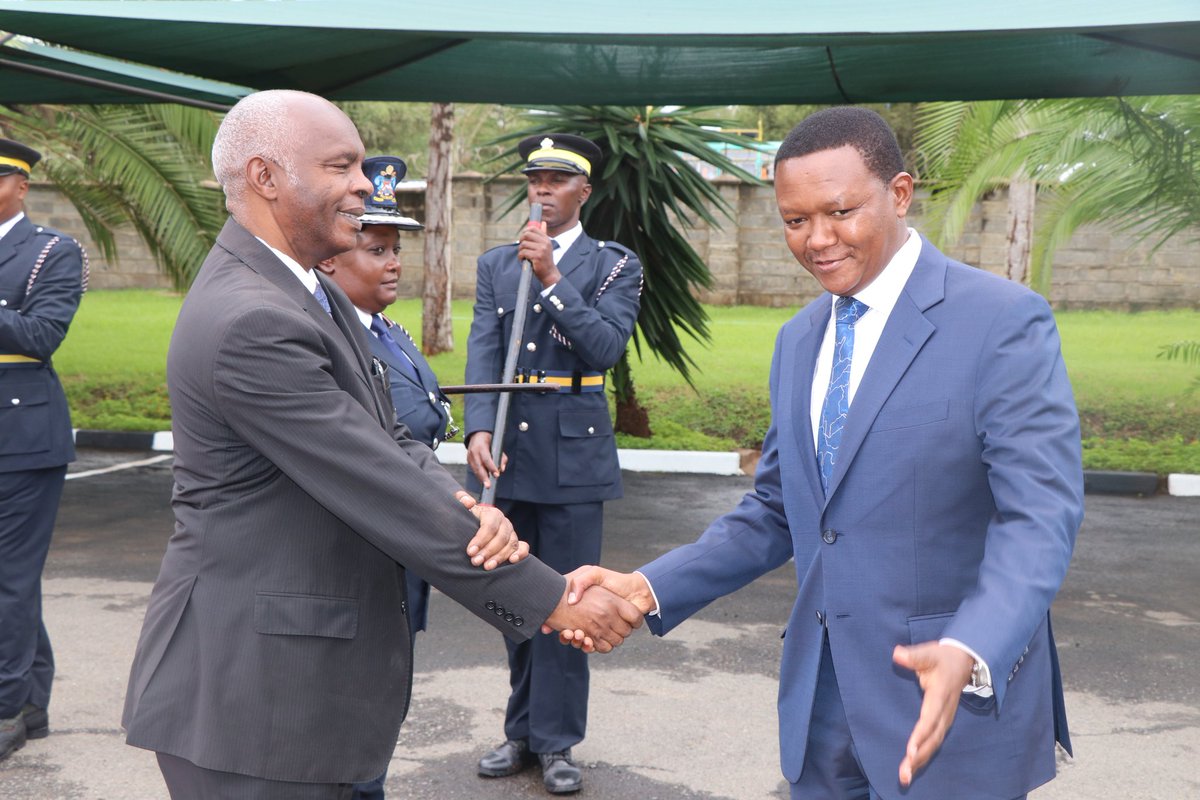 "We will do a sort of barter trade whereby if we getting milk from Mwangi wa iria's Muranga County, he will then have to get Uniform and other Garments from Kitui County Textile Centre (KICOTEC) or Kitui Honey," she disclosed.
On his part, Governor Kibwana acknowledged mistakes made in the past, but with a keen eye on marking a new chapter in the well being of the people of Ukambani following the trade agreement.
"Along the way, we lost this progress due to poor leadership. We hope the new awakening through a synchronized regional development will restore this forgotten history," the governor asserted.