Uganda's ex vice president has been slapped with a divorce suit by his wife of over four decades accusing him of abandoning his marital obligations and engaging in adultery and infidelity which has irretrievably shuttered their marriage.
Dr Gilbert Balibaseka Bukenya- Ugandan politician and physician was Vice President of Uganda from 23 May 2003 until 23 May 2011 under the current President Yoweri Museveni.
He has been referred by his wife, Dr Margaret Mary Musoke as a prolific womaniser and an HIV/AIDs risk.
In the divorce suit filed in the Family Division of the High Court at Makindye on May 7, Dr Musoke contends that Prof Bukenya deserted their matrimonial home.
"… in the course of the marriage, the respondent (Bukenya) has deserted your petitioner (Dr Margaret Mary Musoke Bukenya) at the family/matrimonial home, engaged in endless instances of adultery and infidelity and subjected your petitioner to endless distress and abuse amounting to cruelty," Dr Musoke states in the suit documents.
The women alleged to have slept with the embattled VP, among others, include a popular musician, Ms. Irene Namubiru, and Princess Sheila Nvanungi.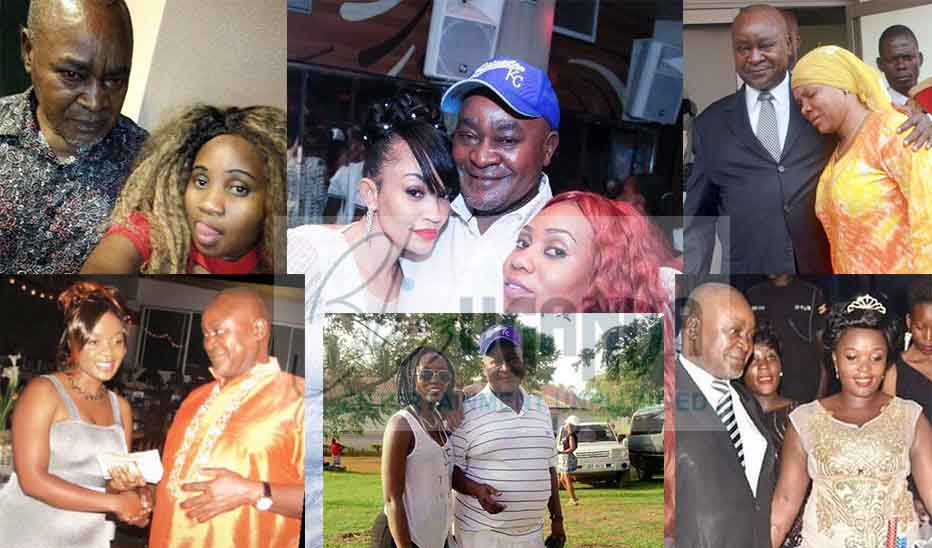 Bukenya and Margaret wedded on September 21, 1974, at St. Augustine Chapel in Makerere University. They lived in Mulago and Mable where they both worked as physicians.
They have lived in many places including Nairobi, Kenya, Papua New Guinea, before they returned to Uganda in 1992.
The two have three children; Richard Mutawonga Bukenya, 45, Georgina Nabukenya Bukenya, 42 and Gilbert Roy Bukenya Kamoga, 37.
Kweli Hata Paka Mzee Hunywa Maziwa!