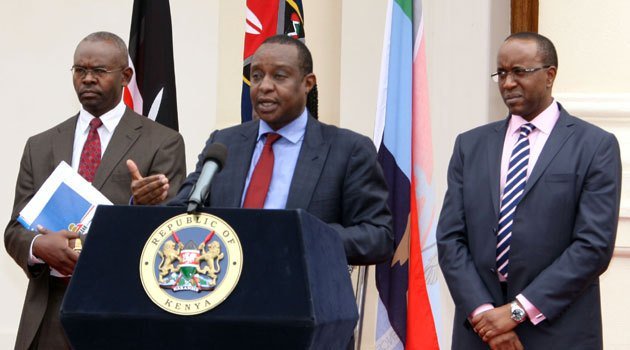 Kenyans are very angry. While the country was sleeping the Treasury was busy securing a loan which no one was aware of.
Kenya is venturing into choppy debt markets to sell $2bn of eurobonds, raising questions about the east African country's ability to keep servicing a mounting debt burden.
Kenya is expected to sell seven-year and 12-year bonds — its third such issuance in five years — partly to repay a $750m eurobond due to mature in June. It has dropped plans to issue a 31-year tranche it had earlier marketed.
The Kenyan treasury, which said on Wednesday it had orders of at least $6bn, indicated that the seven-year bond was likely to be priced at about 7.25 per cent and the 12-year paper at 8.25 per cent.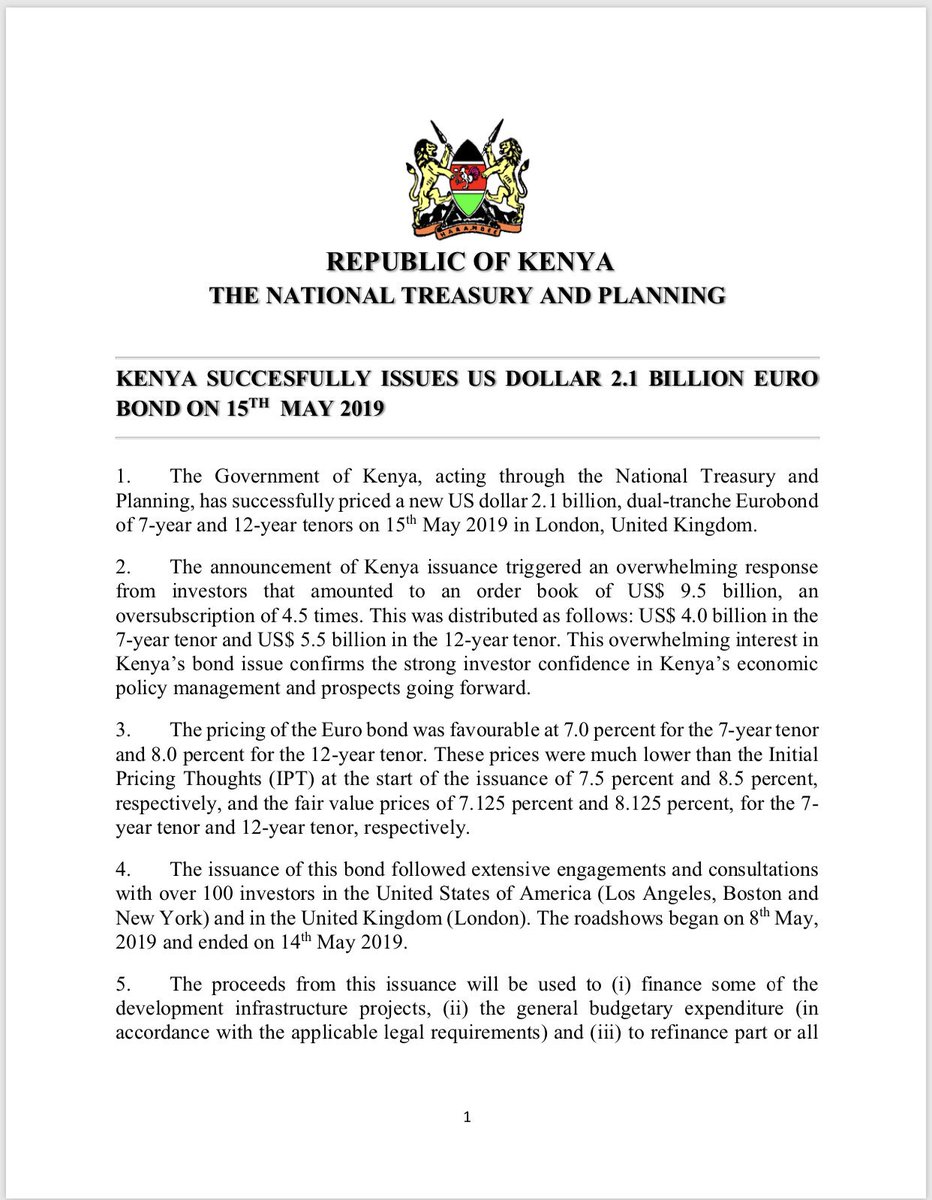 The latter is a step up from the 7.25 per cent coupon that a 10-year Kenyan bond carried when the country last came to the market in February 2018.
Public debt has risen to close to 60 per cent of national output, up from below 40 per cent in 2013, as Kenya has borrowed heavily from China to fund a $4.8bn railway scheme, the country's largest infrastructure project since its independence from Britain in 1963.
This move by the Government has elicited angry reactions from Kenyans.
Here are some reactions
If you want to know why this country is being mismanaged just look at some of this decisions being made and approved by Henry rotich and cabinet.
Why float another eurobond when the last one had so many unanswered queries?

Yet another scandal eurobond season2! pic.twitter.com/DMdCCP0MCQ

— PiNgPoNg🇰🇪 (@pinngponng) May 16, 2019
#Eurobond this is how our debt view us #DebtVsKenya pic.twitter.com/x4yz8XTAKt

— Mchristo Lekakeny (@LeChristophel) May 16, 2019
How did we move from dealing with fake gold scammers to selling Sh210 billion Eurobond overnight, without notice or parliament approval???? @Kiss100kenya #AdelleAndShaffieOnKISS @ADELLEO @TheStarKenya pic.twitter.com/9BWMq8BBWF

— #TeamShaffie (@ShaffieWeru) May 16, 2019
Tumefuliliza pale Europe na ksh210billion Eurobond, secretly. Kenya is run like a private club. No public participation nothing.

— Lord Abraham Mutai (@ItsMutai) May 16, 2019
While Kenyans were busy queing for the last minute #HudumaNumber President Uhuru Kenyatta administration was also busy fulizaling KShs210Billion Eurobond, the third since 2014, to finance the budget and repay KShs 75 billion bond due to mature in June 2019. pic.twitter.com/3cigLzOW0n

— Dennis maina (@Dennismaina4) May 16, 2019
We sold a Sh210 billion Eurobond, overnight. Hope the money make it Kenya pic.twitter.com/x0mZbLjmio

— Gitau (@ItsGitaus) May 16, 2019