Urban Radio station NRG has 'given birth' to two other stations running differently from the mother station.
The urban station has been up and running for one year and had earlier announced that it will have something different coming.
With their 'NRG is pregnant' promotions, fans were very curious to know what they had in store for them.
NRG (Energy) boasts as the most well-decorated radio stations in East Africa with the ability to stream live feeds from the studio apart from the audio only.
The owner, Kev Mulei, who is also the founder of Mo Sounds event planning company has put in a lot of resources in making the station work.
He is also the owner of the prestigious Groove Awards which is now running in Kenya and Rwanda.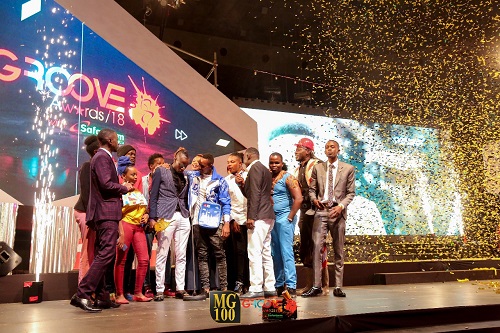 NRG Radio has produced two other stations called Funx and Choice Radio all located in Nairobi. The two stations can be streamed online and on frequency 91.3 and 87.7 FM respectively.
"After months of a healthy pregnancy, we are pleased and thrilled to announce the arrival of our new babies"