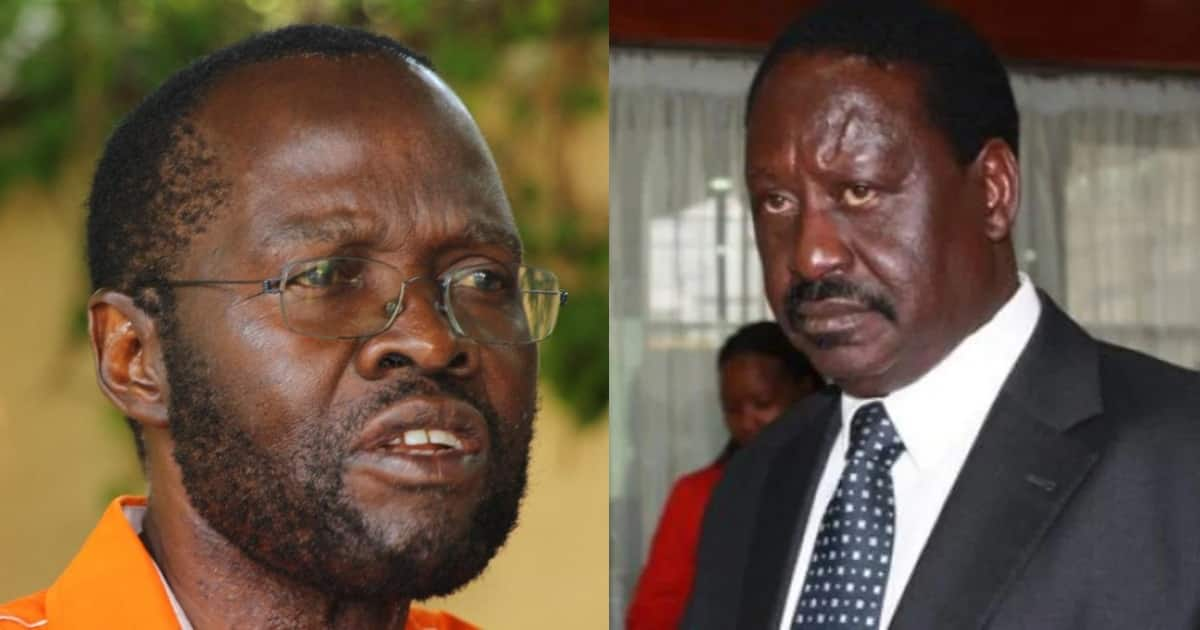 Kisumu's governor Professor Anyang Nyong'o is on the spot once again after he inappropriately used taxpayers money amounting to about Ksh1 Million on a newspaper advert to explain how Raila's heckling in Muhoroni was planned.
Reports indicate that the governor used between sh 200k to 1m to have the press release appear on one of the Kenyan Daily newspaper. Many of the Kenyans wondered where the governor obtained such money from and whether it was budgeted for the advert.
"Number one, while I have no doubt that the advert was paid for, I have no idea where the money was obtained from. It could have been Nyong'o's personal money. It might also be cash from the county coffers" said one of the complainants.
Others came out to defend the governor terming the move to print the apology in the newspapers as smart and advisable. Here are some of the explanations for the support;
What I think, while we agree that heckling is not entirely wrong, it might create a wrong perception.
This wrong perception can cause fear and despondency among the business community and development partners. They might want to change their mind. This can cost the people of Muhoroni a lot in terms of development opportunities including direct investment, job opportunities, business opportunities, infrastructural development and other losses. The government might decide even to transfer the special economic zone to Karachuonyo.
In a nutshell, the wrong perception created by heckling can cost Kisumu county so much that if I were the governor, I would spend my own money if need be to dispel the fear and despondency it might cause.
Chaos broke out when Raila stood up to speak about an industrial park the government wants to build in the area. The residents wanted compensation before the project takes off on their land.
Some of the hecklers carried placards ridiculing Raila's handshake with President Uhuru Kenyatta. Residents said they were opposed to the project because there was no public participation.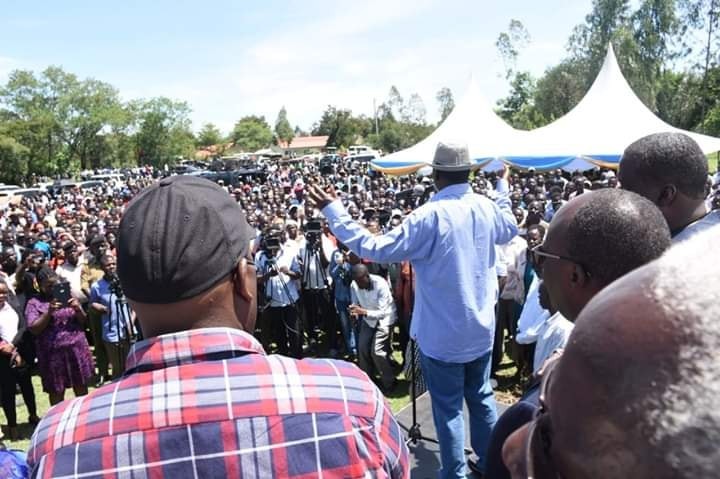 Their spokesman Richard Odek said the land in question was held in trust of the community by the defunct County Council of Ahero. Their attempts to subdivide the land have failed. They now want the land reverted to the community and title deeds issued.
Raila criticised the hecklers, saying some people were out to embarrass him and his entourage.
"The matter of land and compensation is a small issue that can be solved, if you don't want the project it will be taken elsewhere by the government. How can I bring visitors here and you carry placards? Do you want to embarrass me?" Raila posed.
The former PM was accompanied by  CSs Macharia (Transport), Peter Munya (Industrialization) and John Munyes (Petroleum and Mining CS).