Kenyans are now up in arms with the government and the Kenya Power and Lightning Company over the major blackout being faced in Wajir county.
"Security of Public and private properties in Wajir environs and its people should never be gambled," some have stated.
It's hell, It's horrible, It's unacceptable. This matter on #WajirBlackOut Should ve addressed Soonest. Security of Public and private Properties in Wajir it's Environs And It's People should never And must never Be Gambled. @KenyaPower_Care @charlesketer urgently attend to this pic.twitter.com/pbckYdwA9S

— Ace Tweep 🇰🇪 (@Ace_Tweep) May 15, 2019
#WajirBlackOut
For the third day in raw, wajir blackout continues . We have elected leaders in both National and county levels yet nobody is ready to address this issue. @KenyaPower_Care is simply telling us that wajir is not part of kenya. We have suffered enough .

— Elhaj Nasrudiin 🇰🇪 (@nasrudiinabdul) May 15, 2019
Wajir residents have been experiencing power outages over the years. This is mainly because it is not connected to the national grid. In this regard, the town would go for  weeks without electricity and sometimes even months, something the Deputy president was hoping to end. In the recent past, the main generator had broken down and was beyond repair by the Kenya Power Company.
The Kenya Power and lightning have responded after a tweet highlighted that there are plans of citizens to hit the streets over power black out in Wajir.
KPLC  defended that their team is aware of the fault and that plans are underway to address the issue.
Kenya Power has no powers compared to the power of the people! We have begged enough, it is time for us to hit the streets and demand our rights! Dear @KenyaPower_Care ,see you soon in your hideout! #WajirBlackOut

— Ragow Gabow (@RagowG) May 15, 2019
The power company response however did not calm down the irked residents who have still vowed to protest.
Shshshs! Don't panic and just wait for us,it is our time to put you in darkness! #WajirBlackOut

— Ragow Gabow (@RagowG) May 15, 2019
Many Kenyans have agreed that the issue is serious and that the government needs to solve the problem urgently as businesses are recording major losses already.
This is so serious.. We are recording loses… #WajirBlackOut pic.twitter.com/bt3dQAQKV1

— Khairat Moha' (@kandemawahare) May 15, 2019
We've been in blackout for so long. #WajirBlackOut

— Khairat Moha' (@kandemawahare) May 15, 2019
#WajirBlackOut @WilliamsRuto Gave wajir county residents fake hopes almost a month ago and upto date the suffering this taxpayers is still on. pic.twitter.com/AXbUoyZhvy

— Ismail Farmajo (@IFarmajo) May 15, 2019
What makes the situation even worse is that its the Ramadan Holy month period and the Muslim faithfuls in the region are surviving without electricity. This has annoyed many.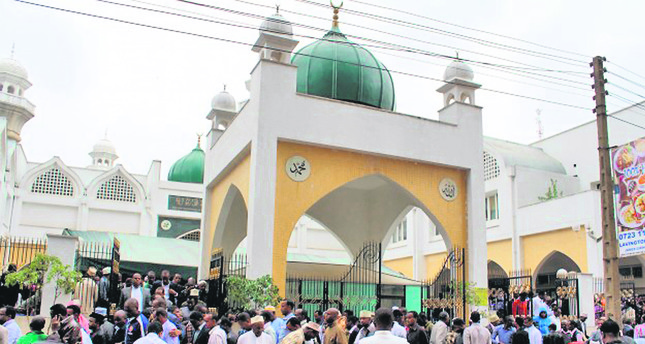 It's Ramadhan, people are fasting.During iftar, people need cold juice, water. It's very hot and the management here don't care. #WajirBlackOut

— Almamy Kalumanzillaa☆ (@AlmamyMoha) May 15, 2019
Is there is a hidden agenda behind the #WajirBlackOut because this has become a Nome? @KenyaPower_Care @EnergyMinK come out clear and state what the problem is. @HonAdenDuale you sorted out the Garissa power problem, why are you blinding yourself about Wajir?

— Mukhtar Maalim, MBS (@muktar_maalim) May 15, 2019