The reason I'm telling you all this is because I have never really prepared myself to get married at my current age of 24. I don't think I'd ever need to, but eventually, I will and then you will let me tell you how I will be feeling about leaving the family that brought me up even in tough situations to live with a family that I now call my own.
It isn't easy to pack your bags a day before your wedding, knowing you're never going to stay in this house the way you did ever again. That another place is your home now but that's how it works in our society. It has always been this way the bride leaves the family that raised her, for a whole new one.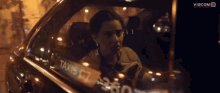 But, as I mentioned earlier, every marriage is different and so is every family. Some expect the bride to leave her parents and live with the new family, some live in a nuclear family and other brides even bring their families to live with them in their new house. What I want to point out here is that a lot of women are forced by societal norms to do these things that they aren't always comfortable doing.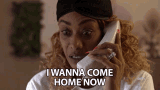 Feminism is all about enabling you to choose. You shouldn't be in any situation just because of your gender period. I second that 100%. Whether it is staying with family or without. The decision should be made by the individual irrespective of their gender. Because forcing someone to stay away from their family against their will is unfair. For instance, when I get married, my mum may and will do everything she could to make my wife feel at home, but the decision of living separately should be all hers.