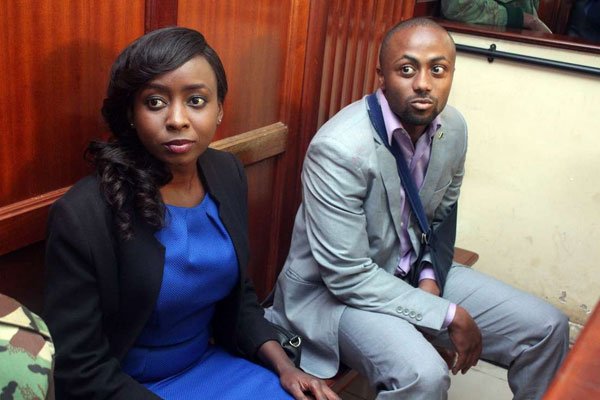 Joseph Irungu alias Jowie, the man accused of killing businesswoman Monica Kimani, has lodged a fresh application seeking to be released on bail pending the hearing and determination of his trial.
In his application for bail, Jowie maintains his innocence over the chilling murder of Monica at her Lamuria Gardens Apartment in Kilimani on the night of September 19, last year, saying that the truth would come out once the trial is complete.
In court documents, Jowie says he will not interfere with any witnesses if released because they are under witness protection.
Through lawyer David Ayuo, the suspect says he will make sure he attends court as and whenever required as his father is ready to stand surety for him if released.
"My parents are ready and willing to accommodate me at our family home in Nakuru during the pendency of this trial," he says.
Jowie lodged his third bid after spending several months at Kamiti Maximum Security Prison after Justice James Wakiaga denied him bail in October, last year.
In denying him bail, the court ruled that he had no known assets in the country, has extensively travelled to Middle East and his willingness to surrender the passport is no guarantee that he will not jump bail or abscond.
Jowie is charged alongside Citizen TV journalist Jacque Maribe who is out on Sh1 million cash bail. Prosecution, through Catherine Mwaniki, told the court it will supply witness statements within 14 days.
However, Justice Wakiaga yesterday granted the prosecution more time to respond to the application before the hearing on May 21.
The court also directed the prosecution to supply the defence with the remaining witness statements after Maribe's lawyer Katwa Kigen said the State is yet to supply them.