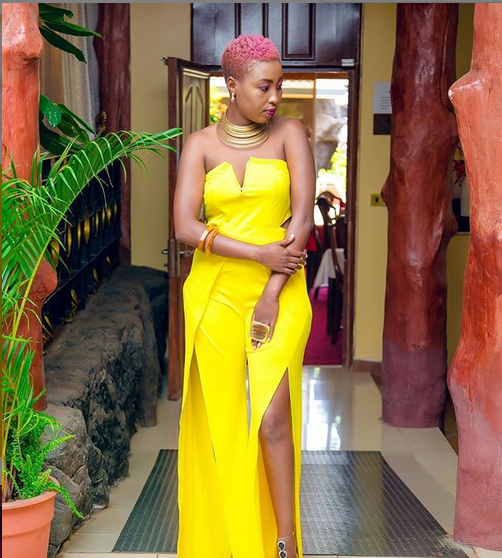 Vivian has fired back at social media users throwing insults at her new hit 'Cheza Chini'
The Singer released her new song featuring Naiboi and Savara of Sauti Sol and some have been hating on this song.
The addicted hit maker says she has had to bear with negativity and insults in regard to her new song; not that it bothers her but she felt the urge to address the matter.
Vivian  also warned people not to be quick to criticized especially if they have nothing to show for their own creativity.
"Do something; anything then all roads will be open for you to give your opinion and advise. But I'm sorry if you've never created anything in your life aki please usiongee." She said in her post
The Singer confidently said that music is what she does for a living and she hopes that the people behind the nasty comments are also making an impact from their end.
Despite being on the receiving end for claims that her song is 'trash' some of her die hard fans could not help but express the love they have for her talent and her music.
Have a look
My favourite artist even watching from Alberta Canada right now i love it never disappoints🔥🔥 keep doing this for we the funs are always here for you love all the way💫
Love the new song😍😍😍 🔥🔥🔥..keep up…hater will always hate…You're bigger than them…🙌🙌😍😍
What do you think about Vivian's song? Hit or miss?