Angry Kenyans have held a protest at Uhuru Park's Freedom Corner over rampant graft in Kenya.
They wore red vests with the writings beyond zero as they marched.
A video online shows journalists scattering as the police lobed tear gas at the crowd to disperse them. "Simon we have minors…Mnarusha izo vitu mpaka kwa barabara jamani,"a police is heard complaining in the background.
Another shows OCS Samuel Kerich warning Kenyans not to march within the city.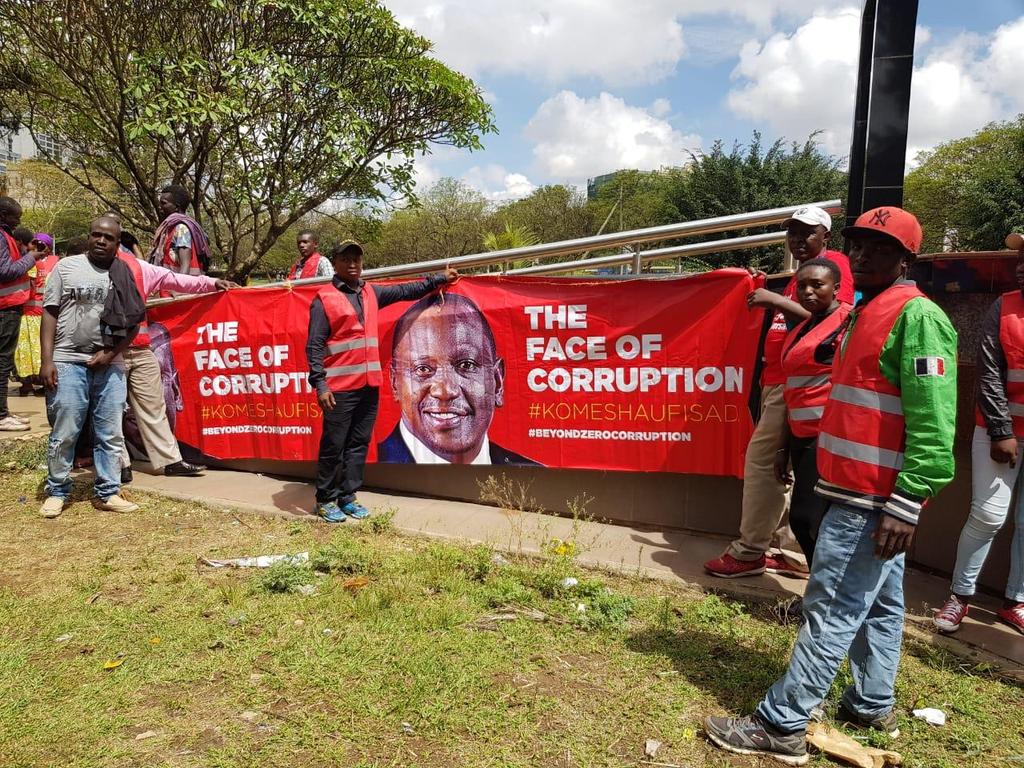 Some claimed that President Uhuru Kenyatta should have been happy with the demos and support by joining and even given meddles since he has declared tough war on corruption.
A number have stated that all Kenyans should have been there congratulating the few who showed up.