When Uhuru Kenyatta and Willliam Ruto defeated all odds to become President and Deputy President respectively in 2013, they surprised many in Kenya and beyond.
The two who were then facing crimes against humanity at the International Criminal Court successfully managed to rally their respective communities behind them and for the first time in many years, Kenya had peaceful polls.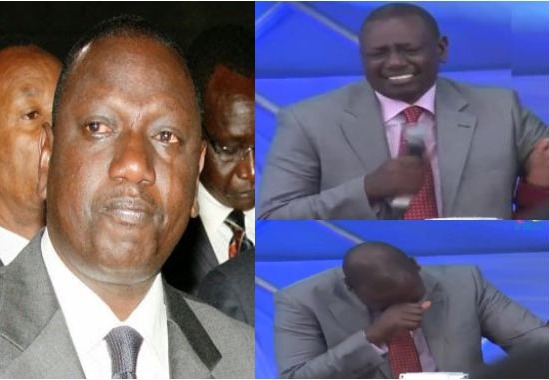 As if this was not enough, the two after taking office, demystified the presidency making it look like an ordinary office. All through their first term (2013-2017), both had mutual respect to each other and even their disagreements rarely came into the limelight.
But not anymore. The cock has come home to roost and the 'house of cards' has started to crumble. Cracks are already evident between their camps inside Jubilee Party and continue to widen day by day.
Though Ruto as a person has tried to brush it off, and remain loyal to his master, Uhuru seemingly doesn't give a hoot about the party's internal feuds, his main focus being on the Big Four and relationship with his newly found 'Brother' Raila Odinga.
The once big ally, brother and close confidant has now all over a sudden turn a thief, tanga tanga and mshenzi thanks to the March Handshake. Ruto and Uhuru's companionship best paints the picture of a man who sheltered under a tree when its raining and when the sunshine comes, cuts down the tree forgetting that rains will fall again!
Despite all these humiliations and hatreds, Ruto has remained loyal to his master. His humility has stood the test of time and he has used all means within his disposal to protect a deteriorating relationship between him and his master.
The handshake was good for the country. It calmed down the political temperatures that had already escalated. But Uhuru was so fast to sideline his deputy from the handshake. He is busy romancing with the 'enemy' who was hell bent in bringing down his administration and forgeting the 'stone' that he used to step to his glory.
The relationship between Uhuru Kenyatta and his deputy William Ruto best explains the expression- enjoy it while it lasts.
Worse still, tangible sources intimate that the head of state has turned down overtures for a reconciliation meeting to iron out his political differences with his deputy William Ruto, their differences have played out publicly since the 9th March 2018 handshake deal.
DP Ruto is said to have dispatched emissaries to president's uncle Mzee George Muhoho, to broker a truce between the two but not much was achieved. Another set of emissaries tried to use Jubilee parliamentary group meeting to bring together Uhuru and Ruto but the president declined to call the meeting.
DP Ruto's emissaries have also reached out to Uhuru's younger brother Muhoho who sources indicate is very close to Raila Odinga and hardly a day passes without the two exchange text messages, Muhoho is said to have respectively refused and told Ruto's emissaries to tell their master to talk directly to Uhuru.
Ruto is also human, after identifying his mistake (early campaigns) and seeking for forgiveness, Uhuru as a big brother and a friend should have summoned him, iron out the issues and mend their relationship for an healthy nation.
Ruto has done all he could. He has washed his hands and he should now begin to chart his way alone without Uhuru. He has learned his lesson well and next time, he will be cautious. The good thing is that it is the voters of Mt. Kenya who will decide his fate and not Uhuru alone.
For Ruto to make his dreams alive, he should also focus on creating more friends and reducing the number of his enemies on his side.