Nairobi Governor, Mike Sonko, on Wednesday, agitated a Senate Committee on Devolution and Intergovernmental Relations during a hearing on why his county
When asked to explain why had gone for over 15 months without a deputy governor, Sonko has termed his situation as a non-issue that does warrant Senate to summon him.
It was this remark that angered the Senate-led committee with senator Sakaja stating that county matters were not meant to be discussed or governed based on friendship laws but rather tenets of the law.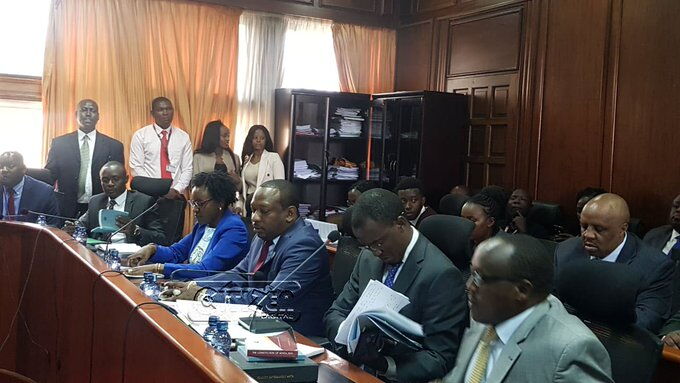 The visibly angered committee chair, Laikipia Senator Nderitu John Kinyua, asked the governor to take the matter seriously adding that terming it as a non-issue constituted an insult.
"This is the capital city, what kind of precedence are you setting? God forbid that something happens to you, what would happen then? This a very serious issue and you cannot chalk it off as a non-issue," he asserted.
Sonko had been invited to face the committee after Nairobi senator Johnson Sakaja raised his concerns over the governor's one-man style of leadership which he felt was contrary to the law.
In his defense, the governor stated that he had not contravened any laws as the law did not provide
a time frame in which he was mandated to appoint a deputy governor.
When quizzed on what steps he had taken to ensure he appoints a new deputy, he simply responded by claiming he was not at liberty to discuss any of his plans at the time.
Nairobi MCAs, led by Leader of the Majority Abdi Hassan Guyo, had on Tuesday, stated that the Senate should stop engaging in non-issues and concentrate on its mandate.
Here is a short clip of Sonko speaking during the proceedings: