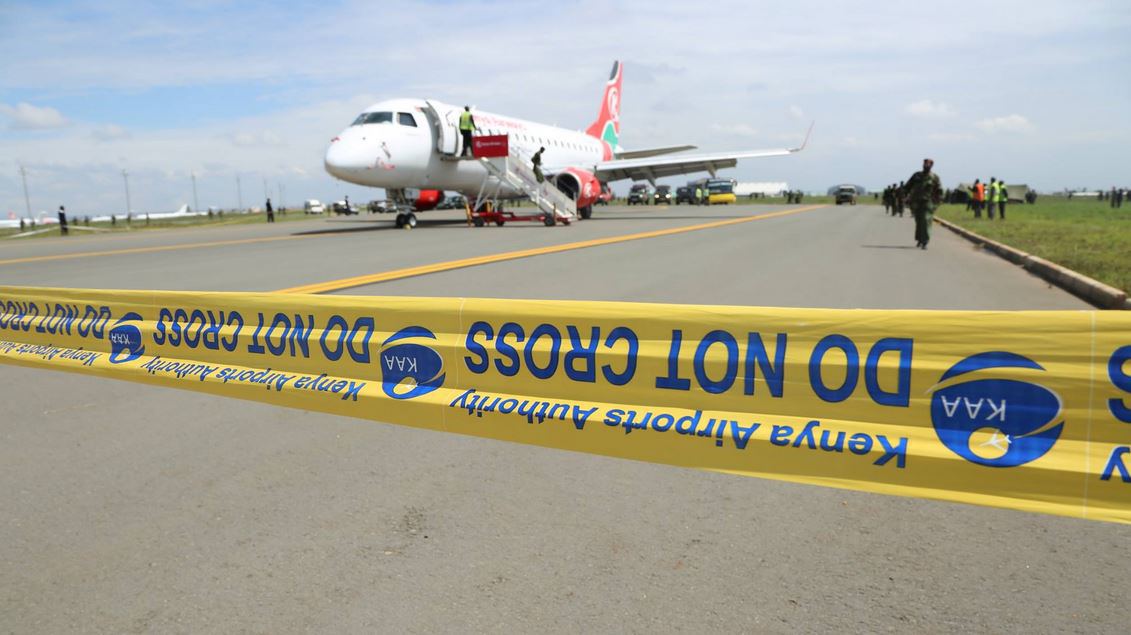 Security officials at Kenya's major airport are on high alert after a bomb threat called for a temporary lockdown at JKIA and passengers called back for more screening after a plane en route to South Africa was alleged to have a bomb.
"At approximately 1300 GMT today Kenya Airways was notified of a possible bomb threat on one of our flights. The unfortunate bomb scare incident was reported on flight KQ 762, which was departing from Jomo Kenyatta International Airport for OR-Tambo International Airport Johannesburg," an excerpt of the statement revealed.
He also revealed that the passenger responsible for the alarm had been taken into custody while the rest of the passengers and crew had disembarked for security re-screening.
This explains why all @KenyaAirways & @FlyJambojet flights at Domestic Terminal are delayed with #JKIA @KenyaAirports announcer saying "apologies for delay due to unavoidable circumstances" while some planes have been offloaded. So expected long delay for outbound travelers ☹️ https://t.co/1rjTPzkR0V— Dr Ahmed Kalebi (@DrAhmedKalebi) April 17, 2019
This is not the first time major airports across the country were on high alert. In 2016 an internal memo, verified by a high-level source in the Kenyan aviation industry and marked as "secret," was sent to CNN.
The memo warned airport employees that al Qaeda-linked terror group Al Shabaab would deploy suicide bombers trained in Somalia "on airborne suicide missions."
At that time attention from security, officials focused on Terminal 2 at Nairobi's airport, which is the domestic terminal and where most planes bound for Somalia are flown out of and into.
Al Shabaab has conducted several terror attacks inside Kenya since the country sent its troops across the border to Somalia to battle the terror group in 2011.
These attacks include the Westgate mall attack in September 2013 that killed more than 60 people and the Garissa University attack in 2015, where nearly 150 people died, many of them university students and the recent Dusit d2 terror attack that left 21 people dead