Parisians and onlookers around the world reacted in horror Monday as a fire ravaged Notre Dame Cathedral. Notre Dame is one of the most popular tourist spots in Paris, receiving about 30,000 visitors every day and about 13 million per year, The New York Times reports. 
On social media, many people the famous and the not-so-famous posted photos of their own trips to the cathedral. Others shared regret that they hadn't visited the historic church before this destruction.
The blaze, which burned through two-thirds of the French cathedral's roof and destroyed its iconic spire, was especially distressing to Christians because it occurred during Holy Week, the most sacred period on the Christian calendar.
It is during this week that Christians commemorate the story of Jesus' death on Good Friday and his resurrection on Easter Sunday. Typically, staff at Notre Dame would have been preparing to display the cathedral's holy relics to pilgrims.
Instead, fire crews were working to save what they could of the roughly 850-year-old Gothic cathedral. On Monday evening, French officials said that the structure of the building had been preserved, including its two front towers. The cause of the fire was not immediately known.
Hundreds gathered in the nearby streets of Paris to sing hymns and pray as they watched the fire. The Catholic archbishop of Paris, Michel Aupetit, asked priests across France to ring their church bells to call people to pray for the cathedral.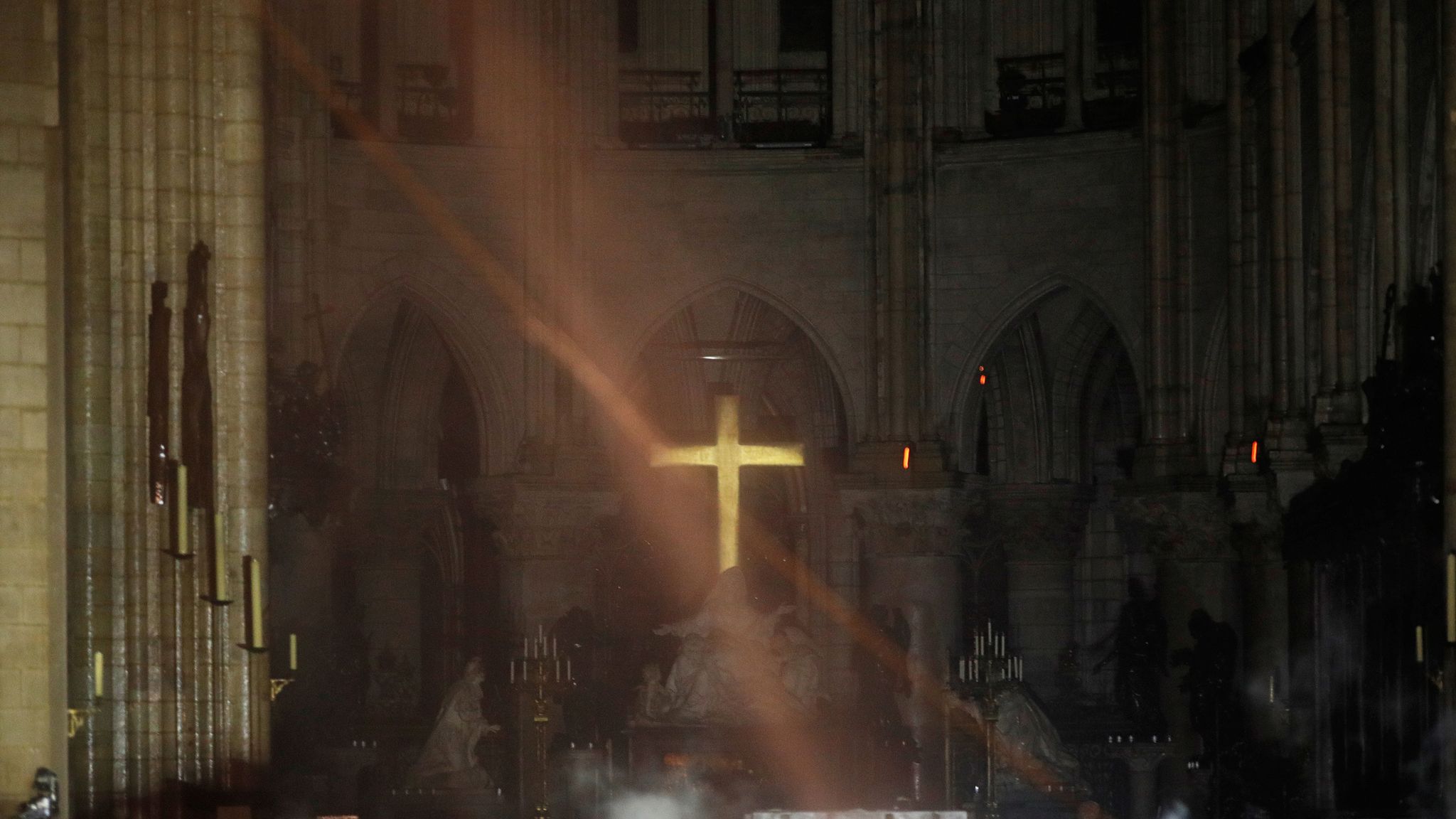 The Vatican expressed shock and sadness over the "terrible fire" and described Notre Dame as a "symbol of Christianity in France and the world," according to the Catholic news site Crux. 
The cross STILL stands. I haven't been there yet, even not a religious person, but the picture below, metaphorically, tells us what is brilliant and eternal on earth. Pray for #NotreDame pic.twitter.com/iaIy013FoU

— Shirley Pan (@ShirleyXYPan) April 16, 2019
Below were some of the reactions:
It's unbelievably tragic how a structure that stood for nearly a thousand years through wars and plagues and revolution can be razed by a random fire in mere minutes. Nothing in this world is forever. #NotreDame 🙏💔

— Ulrich Janse van Vuuren (@UlrichJvV) April 15, 2019
Former US President Barack Obama joined in mourning.

Notre Dame is one of the world's great treasures, and we're thinking of the people of France in your time of grief. It's in our nature to mourn when we see history lost – but it's also in our nature to rebuild for tomorrow, as strong as we can. pic.twitter.com/SpMEvv1BzB

— Barack Obama (@BarackObama) April 15, 2019