Being a parent, King Kaka's wife, Nana Owiti has been sharing her parental skills. Newborns at times cry so much that the mother becomes so stressed up after trying all she can to make the baby relax.
Owiti has revealed that newborns cry a lot because they experience Colic, which is an attack of crying. Through her Instagram account, she wrote;
"Predictable periods of significant distress in an otherwise well-fed, healthy baby. Colic is an attack of crying and what appears to be abdominal pain in young infancy. It is a common condition and is estimated to affect up to 1 in 5 infants during their first few months. All infants cry for various reasons, including hunger, cold, tiredness, heat, or because the diaper needs changing.

SELF TREATMENT 
Offering a pacifier, gently rocking the baby in your arms or a swing may help ease colic. If the situation becomes frustrating, letting someone else take over or placing the baby in a crib may also help.

SEEK MEDICAL HELP IF BABY:-
* Has a bluish cast to the lips or skin during a crying episode
* Eats, sleeps or behaves differently
* (Seek the Doc IMMEDIATELY if baby Develops colic after a fall, injury or illness

First time moms don't forget to BURP your infant after every feed.
When I had Gweth,I didn't know kids are to be burped after a feed. Weeh. I would breastfeed the 1st 2weeks and the baby would just cry. I would ask dr. Google and the people around and they would say..'Ako na colic mnunulie 'Infacol' Huyo mimi I told King to buy infacol and haikusaidia until after like 4days hivi King met his childhood friend who happens to a doc and heh!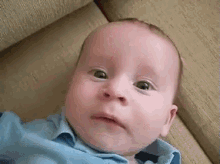 Who will let a chance for a free consultation pass? So he asked and they called me. Her first question after explaining the 'symptoms' was..'Are you burping the baby?' I say 'Burping Ang'oa?' Yawaa! I had no idea I swear. I was told what to do.. let's just say that night we had a very peaceful sleep..
In my suggestion..Feed the baby and burp them. Also eat foods that do not promote constipation so that you don't pass the effect to baby via breast milk."