Every person has a dark past. The best thing is that there is always a solution to get over it. Ex-citizen Tv journalist, Tom Mboya, lived a complicated life where he even left a six-figure salary from the hospitality industry to try his hand in the glamorous and lucrative media industry.

He was making a risky move just to pocket a monthly salary of Ksh. 7200.
The gamble, however, paid off after he, shortly after the move, got global acclaim with CNNfeting him as Africa's best journalist in 2012. He continued achieving extra-ordinary success in the industry receiving the Global Leaders Award and getting a top position at K24 with improved pay.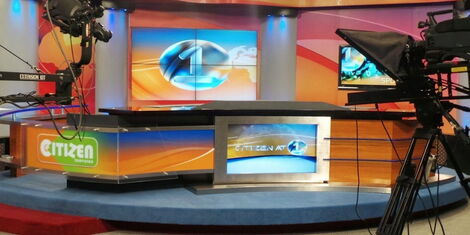 He was basically riding on cloud nine but then, pride comes before a fall. In an interview, he opened up how his world came tumbling down with a life trailed with scandals, alcoholism and a job loss. In 2015, the news presenter left K24 media in a move that he now describes as the lowest moment in his life;
"When you receive global awards, you feel it is a vote of confidence in your ability to get the job done. But just as fast, I was let go at K24 TV. I was at my peak and suddenly I didn't have a job. That left me thoroughly confused. I had just come from being the best in Africa, almost the best in the world, and this is recognition by reputable institutions like CNN and so on. They are telling you they are happy with your work, they have endorsed you… But then somebody else thinks 'nah, it is time for you to go."
Five years ago, he was also sued by a woman who alleged that he had stopped providing for a child they had together. She demanded a Ksh50,000 monthly upkeep. He also revealed that he was a slave of the bottle which he started consuming as a past time since he had achieved success. But then, it developed into a coping mechanism that caused him pancreatitis;
"I thought the tipple was cool; you have a good job, you have money, so you drink! It becomes a habit, then you start to use it as a coping mechanism and before you know it, you are stuck in it. I got pancreatitis. It was because of pancreatitis that I had to stop drinking. If it had not happened, I would be dead. Alcohol was going to kill me."