President Uhuru Kenyatta has directed MPs to prioritise education matters when allocating CDF funds.
Speaking during the State of the Nation Address, Uhuru said the government will concentrate on the development of school infrastructure in the next financial year to mirror the 100% transition.
"The National Values are best realized through proactive reform measures in Education. It is in our Schools that we can best embed in our children Human Dignity, Equity, Social Justice, Inclusivity, and all the other Values that we hold dear. "
"It is for that reason that my Administration introduced curriculum reforms designed to better align our education system with our National Values.
"The reforms are expected to mold a people who embody innovation and excellence. The result will be a globally competitive human capital base, having the tools for success in a fast-paced and dynamic world.
"In 2018, my Administration adopted the Policy on Universal Access to Basic Education. The Policy seeks to ensure that all our children enrol in Primary School and complete their Secondary School Education, with a 100% transition rate. "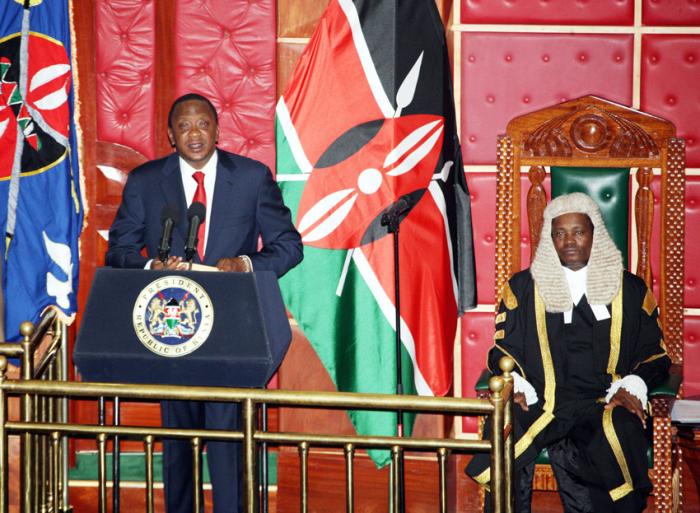 "This measure will go a long way to ensure all Kenyans have access to equal opportunities and a chance to further their passions. Our aggressive push of this agenda has this year seen us achieve 100% transition rate, the highest on the Continent.
"To address the pressure on school facilities across the Country, my Administration has prioritized development of school infrastructure for the Fiscal Year 2019/2020.
"I call on all Members of Parliament to act in solidarity with our Children and approve the Education Budget as per our request.
"Secondly, I urge you to prioritise allocation of the Constituency Development Funds towards school infrastructure.
"There is No Turning Back on our commitment to ensure that No Child is left behind.
"As part of Tertiary Education reforms, my Administration has implemented a rejuvenation of Vocational Training Institutions, to build on the skills needed to contribute to Nation Building and in particular the manufacturing pillar of the Big Four.