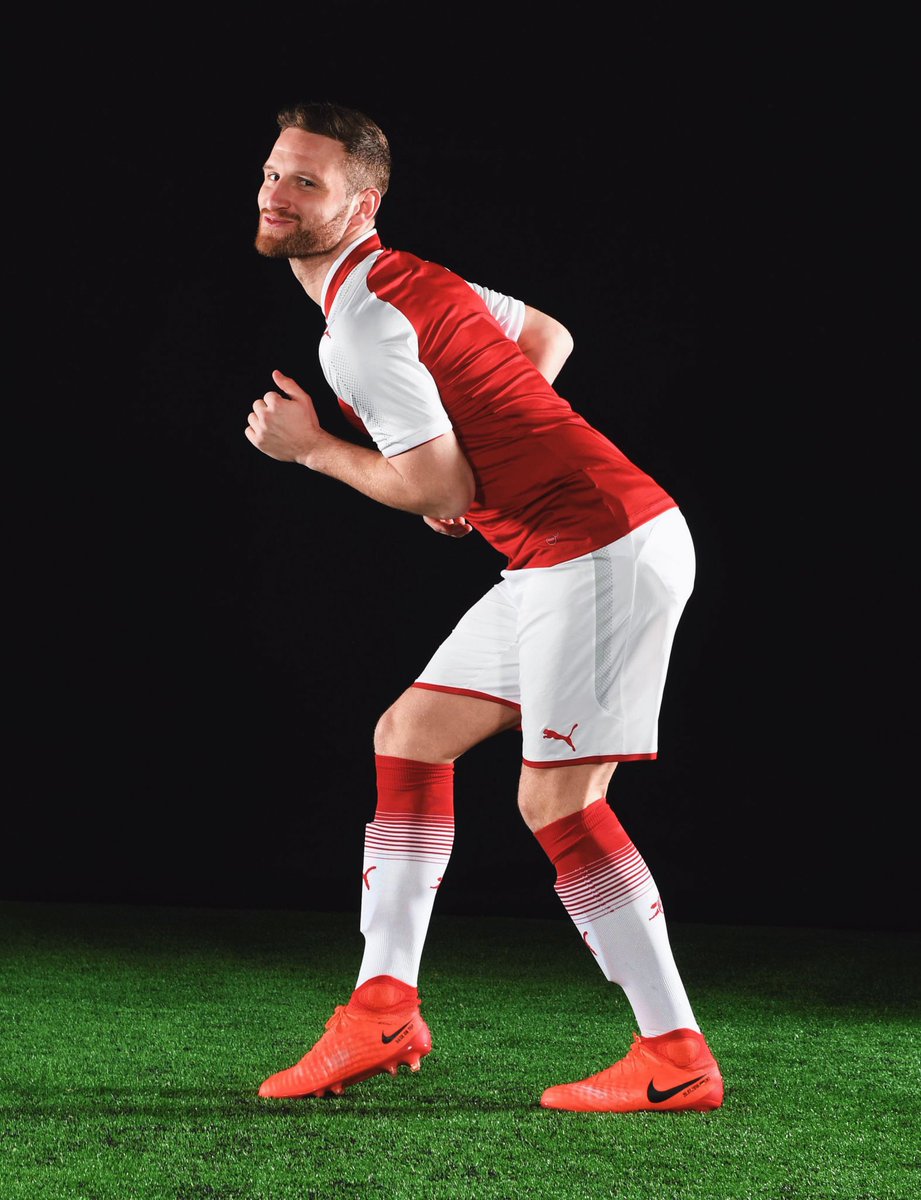 It's official: Shkodran Mustafi should never make another cross again in his Arsenal career.
Or any other career for that matter!
In fact, so funny was the cross, that the likes of Pierre-Emerick Aubameyang are still laughing at how bad Shkodran Mustafi's cross was THREE days after the defender sliced it into the stands against Newcastle.
Arsenal tightened their grip on fourth ahead of Chelsea and Manchester United in the race for Champions League qualification with a comfortable 2-0 win on Monday.
Goals from Juventus-bound Aaron Ramsey and Alexandre Lacazette either side of the break sealed the scoreline but one moment from Mustafi grabbed the headlines.
The Gunners recorded their third clean sheet in as many matches against the Magpies in spite of the presence of the much-maligned Germany international.
The 26-year-old has been often blamed for fluffing his lines at the back this season but he demonstrated his prowess for comical moments at the attacking end as well.
After embarking on a marauding run during the second half, Mustafi failed to keep his composure in the final third and lash a wayward cross into orbit.
'KING OF BLUNDERS'

Looking sheepish, the defender trudged back into his own half but cameras captured his teammate Aubameyang cracking up as the ballooned ball sailed into the stands.
The moment also brought a laugh from the Emirates crowd and the Arsenal striker revealed he is still seeing the funny side of the mishap three days later.
Alongside a screenshot of his reaction on Instagram, the 29-year-old tagged the location as the moon and wrote: "Still laughing at your cross bro."
Thankfully for Mustafi, his contender for the worst cross of the season didn't affect the result as Unai Emery's men equalled last season's points total of 63 with the win.