Investigators probing the unfortunate Ethiopian Airlines crash that killed 157 people have revealed their preliminary conclusion.
This is as Boeing is in the middle of a public relations nightmare. The world's largest commercial aircraft manufacturer is being investigated by the Department of justice in response to two deadly crashes involving its 737 Max jets less than six months apart.
Shortly after the second crash, which occurred on March 10 and involved an Ethiopian Airlines jet headed from Addis Ababa to Nairobi, Kenya, regulators in China, the European Union, and the US grounded all Boeing 737 Max jets.
According to the experts results, an anti-stall system is believed to have been activated moments before the crash.
The plane, a Boeing 737 Max, crashed on March,10, barely six minuted after its take off from Addis Ababa.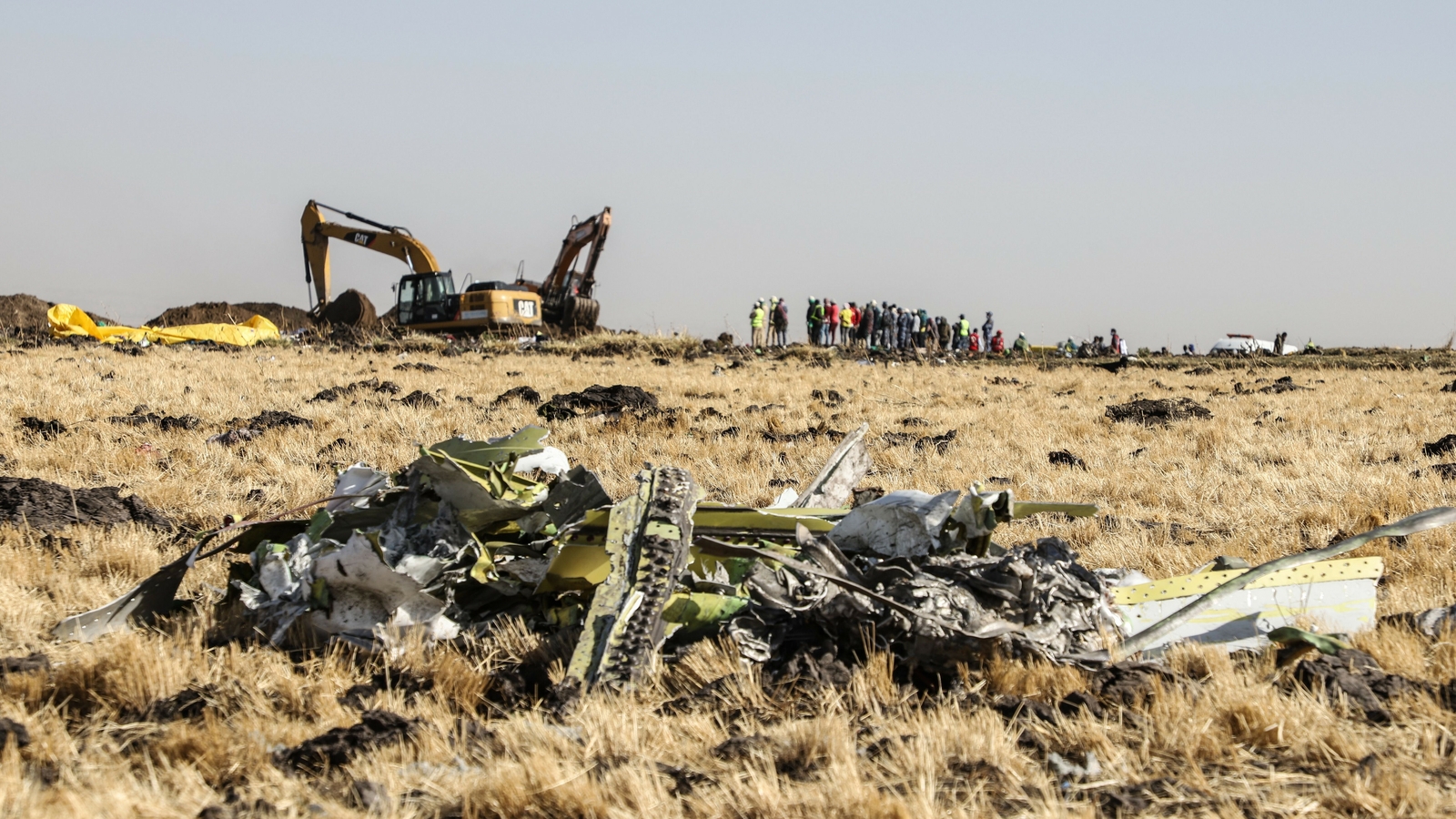 The findings were based on flight recorder data, which shows that a system, known as Maneuvering Characteristics Augmentation System (MCAS), malfunctioned in both the Ethiopian Airlines crash on March 10 and the Lion Air crash om Indonesia in 2018.
Together, the two planes led to the death of 346 people of different nationalities.
Despite the US government experts relaying their findings, they noted that another report is expected in the next few days from their Ethiopian counterparts.