Pursuant to Regulation 15 of the Energy (Retail Facility Construction and Licensing) Regulations 2013, ERC has published a list the non-compliant stations and their particular offenses.
It has listed seven stations selling fuel that does not meet the agency's standards.
They included Wamuini fuel station in Trans Nzoia, Magharibi station in Bungoma, Rubern Igunza (Busia), Kodiaga (Kisumu), Desnol Kisian (Kisumu) and Panam and Corldori filling station both in Homa Bay.
They are the only stations found selling non-compliant fuel out of 862 where tests were done between January and March 2019.
In a statement on Friday, the commission asked the public to report cases of adulteration or export dumping through the hotline number 0708444000.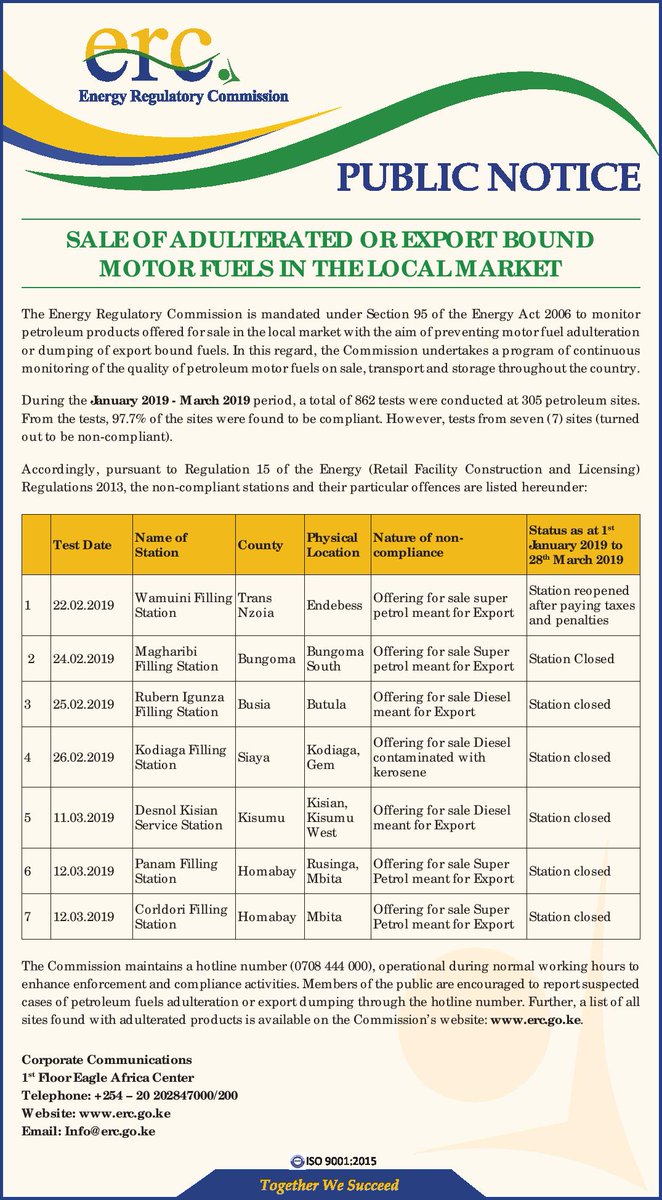 ERC said it has put in measures of monitoring the quality of petroleum motor fuel on sale, transport and those in storage throughout the country.
In September last year, ERC demolished 24 filling stations for selling adulterated fuel. During the period, 4,456 tests were conducted at 675 stations.
The commission asked motorists to turn to report jerking, excessive smoke from the exhaust, loss of engine power and engine stalls after fueling.