When Jubilee was being formed it was clear that the Coalition would cling to power till 2032: President Uhuru Kenyatta two terms and Deputy President William Ruto two terms.
But this analogue of hope is fading away slowly with a clear rift between allies aligned to Deputy President William Ruto and those who pledge their loyalty to President Uhuru Kenyatta.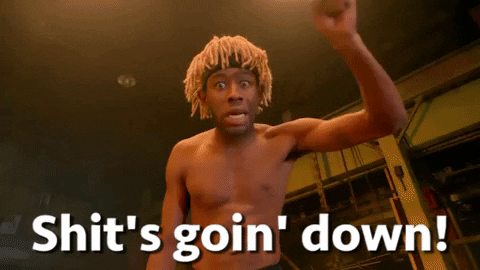 But do you think the UhuRuto marriage will last with the on-going loud confrontations?
The allies of DP Ruto are now calling for an impromptu meeting to extinguish the fire that is almost blazing down Jubilee.
Calls for a meeting came as some anti-DP William Ruto lawmakers began to threaten to impeach Ruto for openly contradicting the President and 'opening war on a government he serves'.
Siaya Senator James Orengo, a key ally of Opposition chief Raila Odinga, separately said he would champion the Ruto removal bid.
Lawmakers calling for the PG insist the meeting is long overdue and essential in steadying the Jubilee house that is on the verge of implosion.
Bahati MP Kimani Ngunjiri, a Ruto supporter, said the Jubilee Party was in flames and must be salvaged.
It is also feared that pro-Ruto MPs may take advantage of parliamentary privilege to disrupt Uhuru's address or stage an open rebellion including walkouts.
Ruto ally Benjamin Washiali, the National Assembly Chief Whip, said Jubilee's troubles have been fuelled by the handshake deal between Uhuru and Raila.
"The handshake brought a lot of stability in the country. However, when it was transformed into the fight against corruption, it has become a poisoned chalice targeting one person," the Mumias East MP said.
When Jubilee was formed, its mandarins claimed the party would maintain its grip on power beyond 2032.
Ruto's lieutenants want assurance from the President that the ongoing war against corruption is not choreographed to cut the DP down to size.
MP Ngunjiri said a PG is long overdue.
"I appeal to the President that he should call us for a meeting to deal with burning issues in our minds. Jubilee is burning and we can't sit back and watch," he told the Star.
The President will address a special joint sitting of the National Assembly and the Senate on April 4 when he is expected to highlight this government's achievements in the past year.
Nominated Senator Isaac Mwaura, a strong supporter of President Kenyatta, also backed the calls for a PG to "quell rumour mongering and petty gossip".
"The party is clearly divided right down the middle and if this [PG] can help, then it a welcome move," he told the Star
However, Nyaribari Chache MP Richard Tong'i (Jubilee) said it is the President's prerogative to call a PG when he finds it necessary to do so.
"The President is the party leader and knows what is good for Jubilee and at what time. If the President finds it good to call a PG, that would be fine. If he finds that his schedule is busy, we will allow him another time," he said.
On his part, Kiambu MP Jude Njomo said the President's State of the Nation Address next week is, "not special, it's like any other and doesn't call for a preceding PG".
The law requires that the President addresses a special sitting of Parliament once every year to submit for debate a report on the progress made in fulfilling international obligations.
Article 132 of the Constitution also provides that the President shall, during that occasion, submit a report on all measures taken and the progress in the realisation of national values.