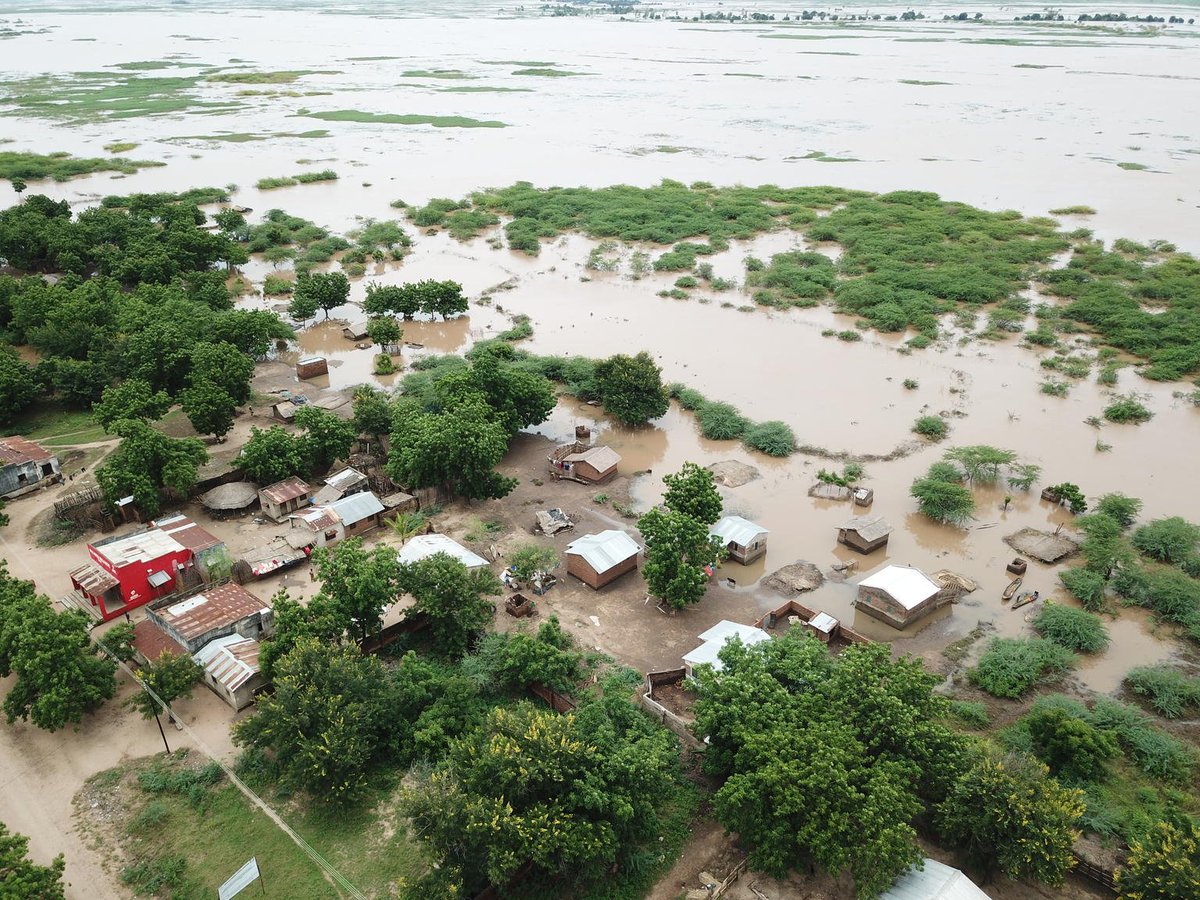 Two boarding school pupils are among the 150 people to have been confirmed dead in eastern Zimbabwe following the catastrophic Cyclone Idai.
More images from the affected areas as Cyclone Idai continues on its destructive path. @ItalyinZimbabwe @ICRC_SAfrica @IFRCAfrica @BritishRedCross @RedCross @WFP_Zimbabwe @SABCNewsOnline @harumutasa @DFID_UK @ZBCNewsonline @HeraldZimbabwe @kimstambuli @takemorem1 pic.twitter.com/VhIKUCLw4j

— Zimbabwe Red Cross (@ZrcsRed) March 16, 2019
They were asleep in their dormitory when rocks swept down a mountain and knocked over a wall, officials say.
A further three people are missing after a bus was washed away when the driver tried to cross a flooded river.
#CycloneIdai in various parts of Zimbabwe. pic.twitter.com/SDhWHjv6Ah

— Blessing Mucherera (@BlessMuchie) March 16, 2019
The tropical storm cut off power and communications in Manicaland province, along the border with Mozambique, where about 21 people have died.
The cyclone made landfall in Mozambique on Thursday, with winds of up to 177km/h (106 mph). It cut off more than 500,000 residents in the port city of Beira, one of the country's largest cities. Roads were flooded and the airport was shut down.
#Zimbabwe Cyclone #Idai
Moving around is extremely difficult
Behind that car stuck in the mud is a car from the funeral parlour, also stuck …… on the Chimanimani road pic.twitter.com/37OGV80oSe

— harumutasa/aljazeera (@harumutasa) March 18, 2019
Rains and flooding ahead of the storm's arrival had left about more than 120 people dead in Mozambique and Malawi.
Cyclone Idai has hit #Zimbabwe, roads and power lines damage reported pic.twitter.com/7AtxNvXDYE

— Soft Air Media (@SoftAirMedia1) March 16, 2019
Farmers in Zimbabwe were not spared from the wrath of cyclone Idai. #Zimbabwe #Mozambique #CycloneIdaiUPDATE pic.twitter.com/08oVgajgfH

— Soft Air Media (@SoftAirMedia1) March 16, 2019
Tropical #CycloneIdai hits Mozambique, Malawi and Zimbabwe, killing more than 140 people, and leaving tens of thousands stranded pic.twitter.com/6kJpBHGeLz

— TicToc by Bloomberg (@tictoc) March 18, 2019