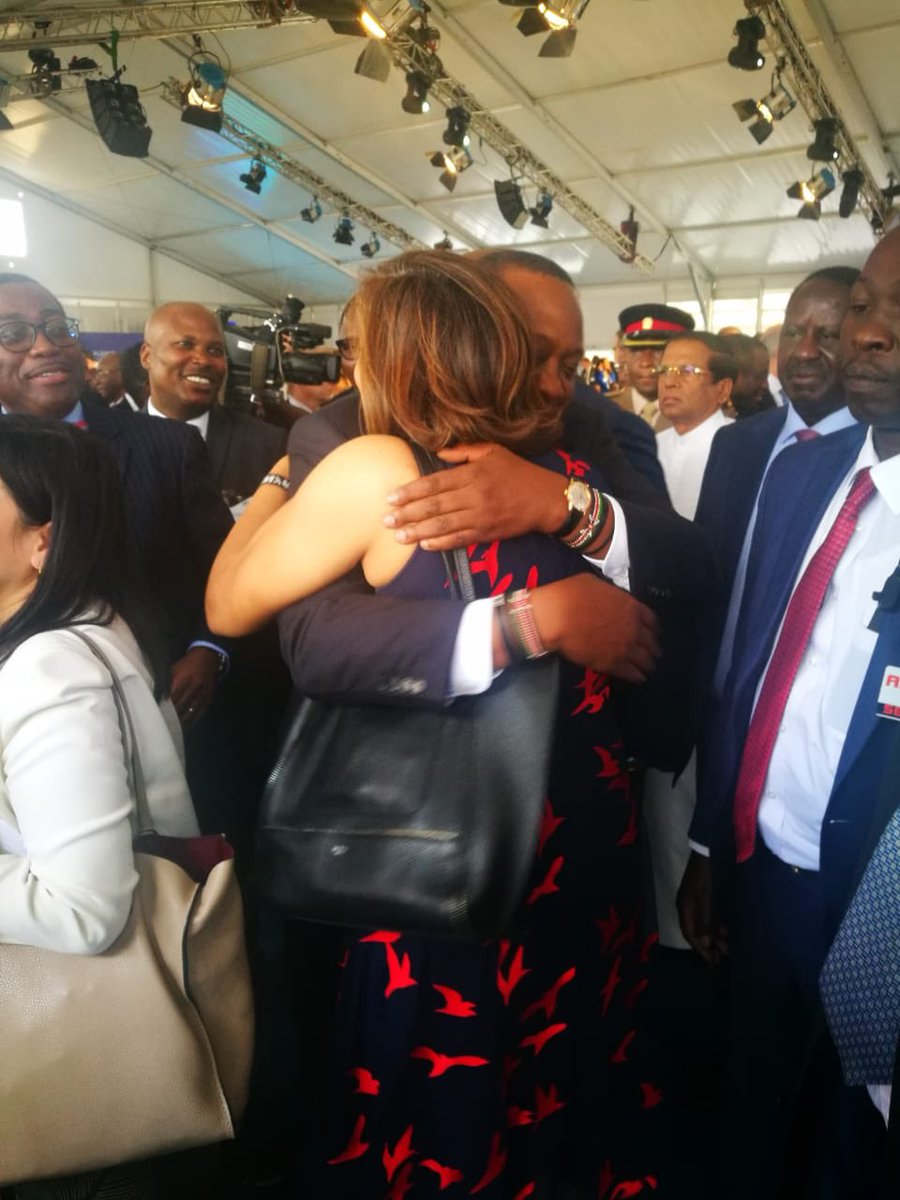 President Uhuru Kenyatta joined other leaders to deliberate on sustainable solutions concerning sustainability of forests during One Planet Summit in Nairobi on Thursday, March 14. During the fourth session of the United Nations Environment Assembly which went down at the UN office Gigiri, Uhuru stumpled upon former CNN journalist Zain Varjee.
The two embraced each other deeply as other leaders including Opposition chief Raila Odinga watched on.
It was a hug described by some Kenyans as hearty considering how long and tightly they embraced each other.