UN has ordered its staff not to fly in Boeing 737-8 MAX planes following Sunday's crash where 21 of its workers perished.
"The horrific loss of Ethiopian ET302 on 0 March 2019 took the lives of 21 United Nations staff members. This is the second aircraft, on the same aircraft type, the Boeing 737 Max 8, in less than 6 months," said the UN in an advisory communique to its Designated Officials.
"UNDSS recommends that official UN staff travel not be conducted using Boeing 737 Max series aircraft (Max 7, Max 8, and Max 9).
UN travel units should be advised that UN staff should not be booked or ticketed using the Boeing 737 Max series aircraft until further notice."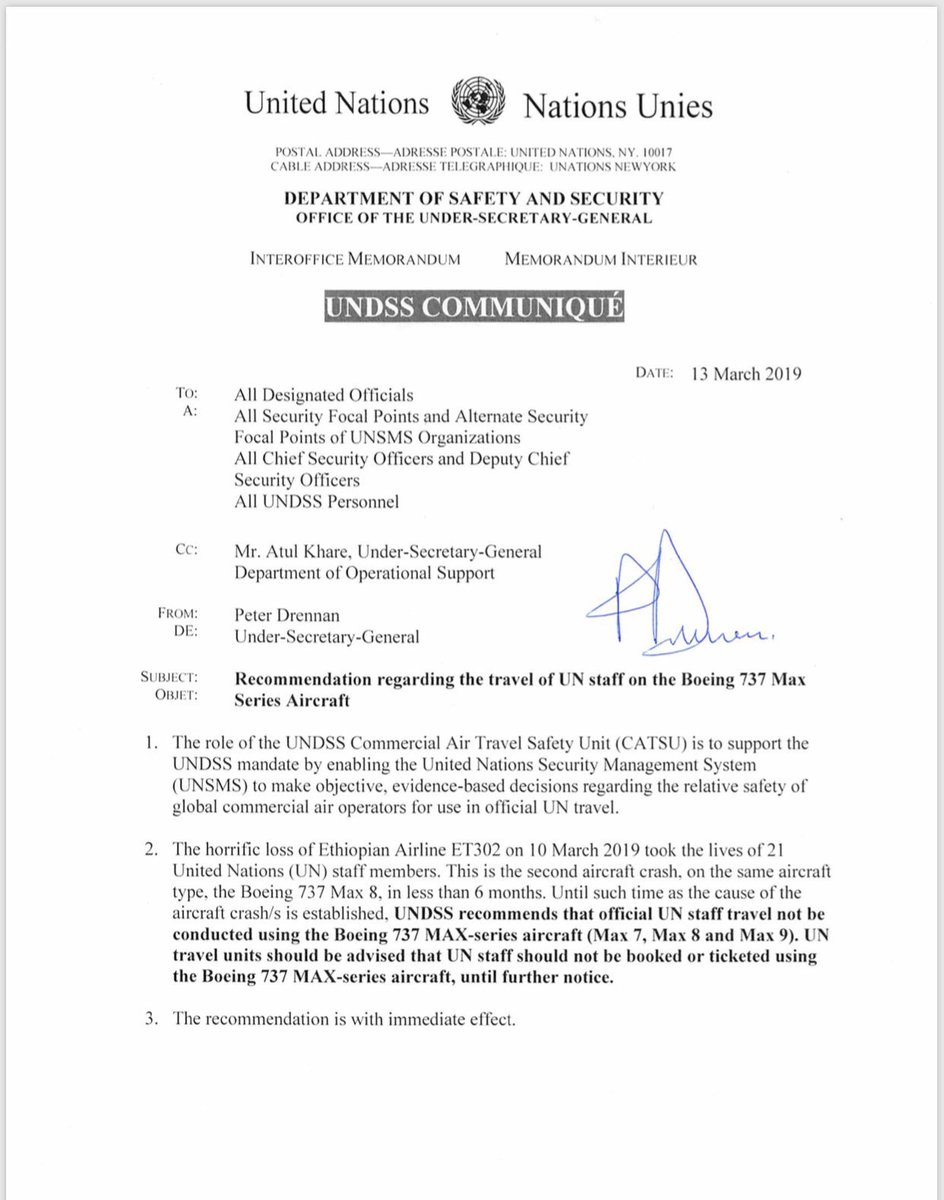 The 737 MAX is banned from flying in most countries across the world following the Ethiopian Airlines crash that killed all 157 people on board.