The Director of Criminal Investigations (DCI) George Kinoti unraveled how a renowned politician made a whopping Ksh. 5.3 billion, from the stalled Arror and  Kimwarer dams, in just 60 days.
A local Paper reported the politician used proxies to buy 200-acre bushland in Kerio Valley for Ksh1 billion. Two months later, the politician sold the land for Ksh6.3billion to the government.
The politician reportedly bought the land from Elgeyo Mills back in 2016 but later sold it to Kerio Valley Development Authority (KVDA) at six times the buying price.
According to investigations, National Land Commission (NLC) paid the politician Ksh 700 million commitment fee, with the balance of Ksh5.6 billion scheduled for payment by 28 February 2016.
Kinoti intimated that the unnamed politician must have been privy to the government plan to purchase land at the dam construction site, prompting him to purchase the land.
The Ksh6.3 billion is part of ksh21 billion the government paid to the Italian firm, CMC di Ravenna, for the stalled Ksh65 billion dam.
The chief sleuth vowed that all the money would be recovered from individuals involved in the scam.
On Monday, the DCI boss started questioning officials of the firms linked to the scam and they have so far been unable to produce the bills of quantities, design and architectural projection of the dams.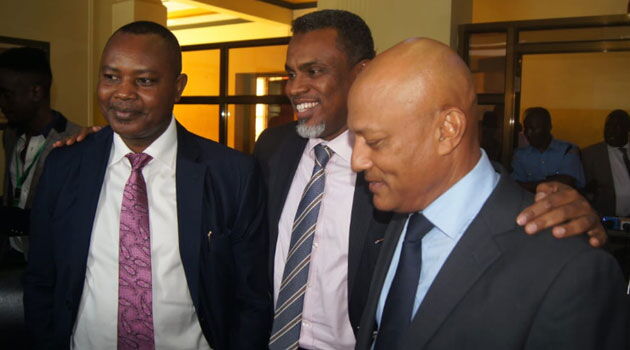 "The initial stage is to interview them to shed more light on how and why they were paid.
"Some were asked to supply materials at a specific point and may have done it genuinely, not knowing the procurer diverted public money," a senior officer mentioned.