Slain Dandora activist Caroline Mwatha might have been buried last week, but investigations into her murder have left more questions than answers.
Carol, an activist who was documenting extra judicial killings in Dandora, was reported missing before her body was found at city mortuary a week later.
Detectives have said that the woman died from a botched abortion even as activists argue that there was foul play in the whole murder plot.
But even as this continues, four suspects were arraigned in court on Wednesday and will be charged with her murder.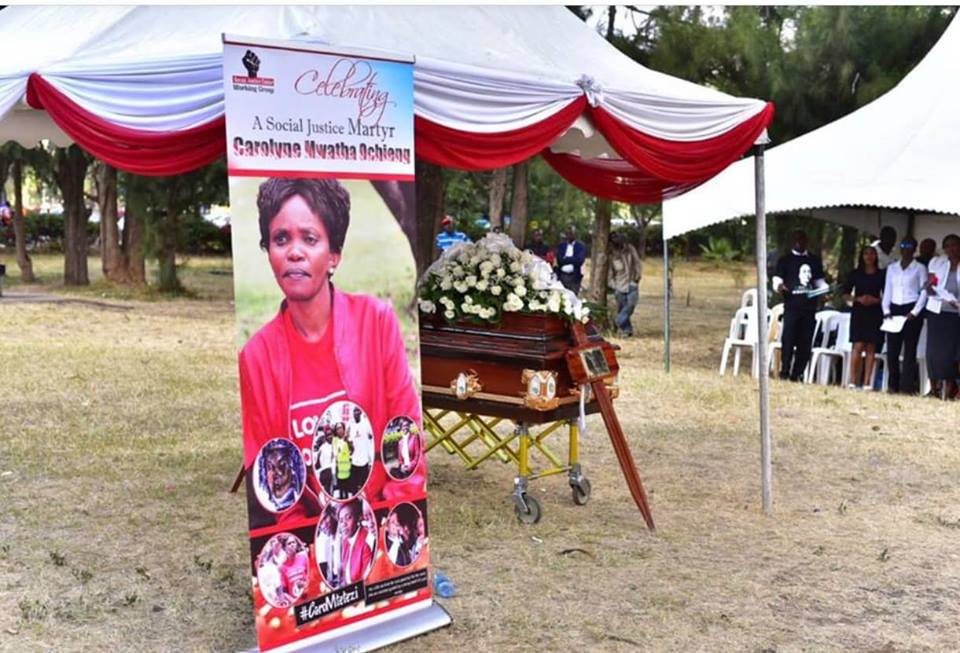 The suspects who were before Justice Stella Mutuku are accused that on the nights of February 6th and 7th, 2019,if they did not cause, they murdered Carol Mwatha Ochieng in Dandora, Nairobi County.
Justice Stella Mutuku directed that the police take them for mental examination and ordered that they all have legal representation before taking plea on Monday March 4, 2019.