Vatican treasurer Cardinal George Pell and one of Pope Francis' closest advisors has been found guilty on five charges of child sexual abuse committed more than two decades ago against 13-year-old boys in Australia.
He is the most senior Catholic cleric to be convicted of child sex offences.
The guilty verdict was made public on Tuesday following the lifting of a court suppression order on Pell's 2018 trial, after a second abuse case against him was dropped by the prosecution.
The downfall of the Vatican's No.3 official brings to the heart of the papal administration a scandal over clerical abuse that has ravaged the Church's credibility in the United States, Chile, Australia and elsewhere over the last three decades.
A jury in the County Court of Victoria in Melbourne found Pell guilty on Dec. 11 last year following a four-week trial.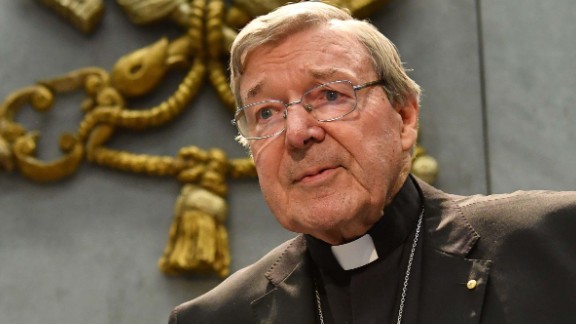 He was convicted of five sexual offences committed against the 13-year-old choir boys 22 years earlier in the priests' sacristy of St Patrick's Cathedral in Melbourne, where Pell was archbishop. One of the two victims died in 2014.
The Vatican said in December that Francis had removed Pell, 77, from his group of close advisers, without commenting on the trial.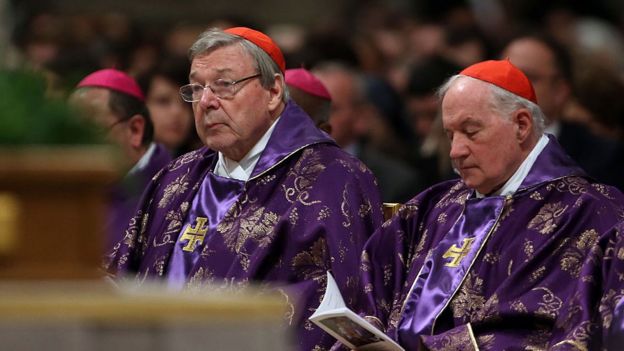 News of his conviction will be a serious setback as the pope pursues a campaign to show the church's determination to fight sex abuse.
Just two days earlier, Pope Francis closed an historic Vatican summit on sexual abuse by priests by likening the abuse to "human sacrifice".
"We are dealing with abominable crimes that must be erased from the face of the earth," Francis said in closing remarks to the summit, vowing to deal with every case of abuse "with the utmost seriousness".
But critics say the institution is still moving too slowly in dealing with a problem that is global in scale and, at minimum, spans decades.
Pell is due to return to court on Wednesday for the start of his sentencing hearing.