Nairobi City hall has been turned into a smaller Dandora Dumpsite. If you have catch the glimpse of Dandora dumpsite you already know what I'm talking about. It is pathetic. "Si hio ni kirimino!"
Nairobi is actually the face of Kenya and even most African countries look up to to it to structure their plans. But Governor Mike Sonko's administration is seemingly aimed at tarnishing the name of the city.
In a rare a photo, all forms of dirty stuffs are seen scattered all over the facade of Nairobi City hall. In fact City hall is where all the city laws are cooked from . But how is that possible with it looking like a dumpsite.
Most people will justify this to the on going NAIROBI county workers strike.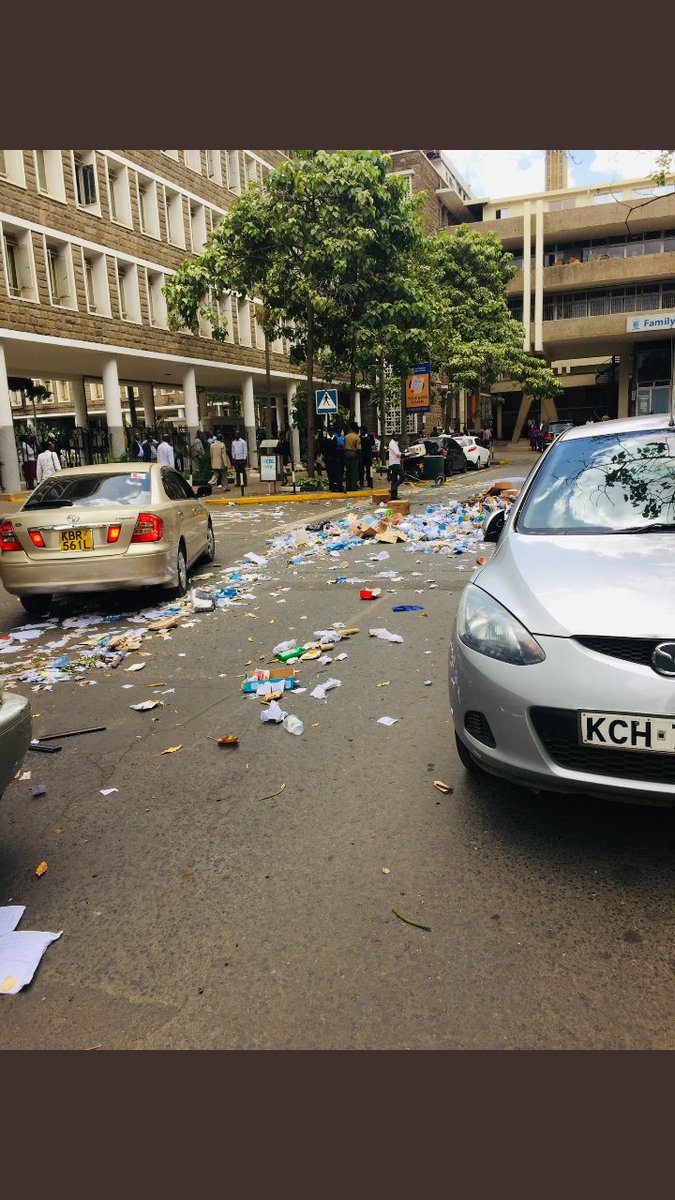 Actually since the strike began, City Hall has been in a mess. Just a few days ago electricity was turned off by the workers paralyzing all the operations including the collection of revenue. This amounted to the loss of almost 100 million.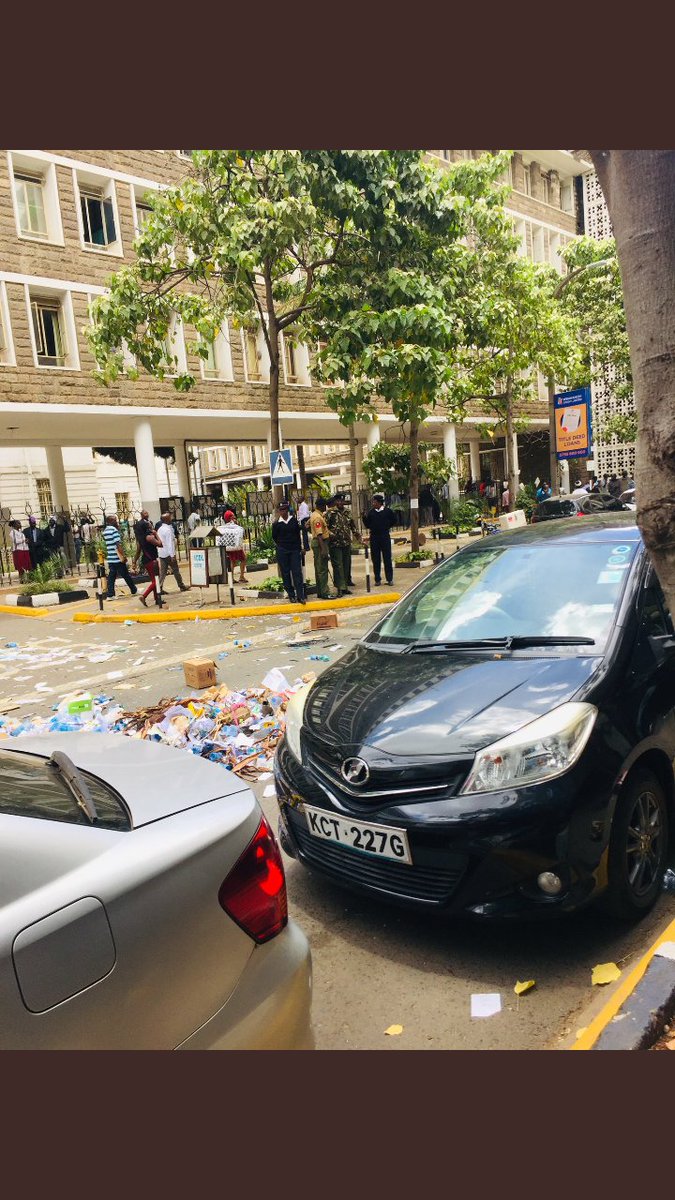 But how long will this go on? Mike Sonko needs to work with speed to restore the face of Nairobi.