Zlatan Ibrahimovic believes Paris Saint-Germain's star quality makes them slight favourites to beat Manchester United and progress through to the Champions League quarter-finals. The 37-year-old striker represented a number of European heavyweights before joining MLS outfit LA Galaxy last March, but never managed to get his hands on the Champions League trophy.
PSG had Ibrahimovic for four years before he joined United in the summer of 2016 and the iconic Swede insists he has no personal preference when looking ahead to the last-16 tie. However, he feels PSG will have the edge over the course of the two legs at Old Trafford and the Parc des Princes.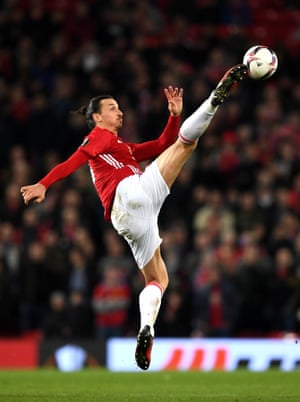 'PSG is playing against a team that is in their moment now so anything can happen with United, whoever they play against,' the forward told Fox Sports. 'If you had asked me before they had this moment, I would say "OK, so PSG are favourites" but now I think it's difficult.
'But I think PSG are little favourites because of the players they have but whoever wins, I'm the winner. 'So whoever goes through I will still have my team in the Champions League. 'So I'm OK, either way it goes.'
PSG will be without Neymar, Edinson Cavani and Thomas Meunier but Solskjaer played down the significance of their absences. 'Of course any team that are missing players like Neymar, Cavani, Meunier will feel the effect. But that will give any of the other players a chance,' he added.