Evra: "We are United. Give everything you've got. It has to be the Theatre of Nightmares. Paul, who's going to stop you? De Gea, tomorrow the shop is closed. Anthony, I want you to destroy people. Rashford, show me you're a real manc. Ole, Mick, thank you very much." #mufc [Ig] pic.twitter.com/X1ksi7kWl5

— United Xtra (@utdxtra) February 11, 2019
Celebrated former Manchester United left back, Patrice Evra has changed loyalty overnight to support his former team.
Evra, a French national who has represented Les Bleus in a host of matches, got everyone dumbfounded when he abandoned fellow French nationals like Kylian Mbappé to support an English team.
He, however, was quick to say he has a lot of respect for PSG despite routing for the Red devils.
In the video posted by the jolly Patrice Evra who posts a funny video on his Instagram page every Monday called United players by name and told them to put up a fight.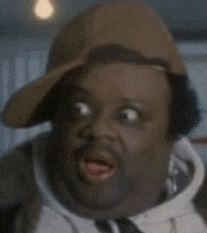 In the video, he is seen to be challenging Pogba to remain invincible, telling Degea that on Tuesday "the shop is closed; shut the door, and Martial to "destroy people."
Evra currently plays for 9th placed Westham  who have 33 points after 27 matches played.