Deputy President Dr. William Ruto has in an interesting twist revealed that he was not aware that the original owner of the land where Weston Hotel stands was fraudulently acquired.
While speaking to BBC HARDtalk show host Stephen Sackur, Dr. Ruto said that he had followed all due processes while acquiring the land which today is at the center of controversy over its purported 'illegal acquisitions'.
The Deputy President said he "innocently" bought the land from its original owners, who had "illegally" obtained it. He says that the former owners had tricked him into buying property which they knew was not rightly acquired.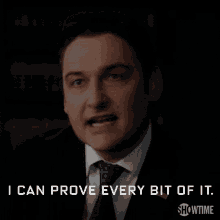 "Not bought illegally. In fact, for the record, the National Land Commission has made a finding that Weston was an innocent purchaser for value from somebody who got it illegally, and preparations have been made constitutionally to restore that land to Kenya Civil Aviation Authority by demanding that those who sold the land to us must pay," DP Ruto said.
The Deputy President had, however, tried to evade the question when Mr. Sackur asked, "Can you explain something about the Weston Hotel, which is said to be yours and which is said to be sitting on illegally acquired land."
"We may leave that topic for now as that is a big story…," said Ruto.
Last month the commission said it had established that the DP's Weston Hotel is built on public land, which is valued at Kshs 300 million belonging to the Kenya Civil Aviation Authority.
Lawyer Ahmed Abdullahi who represents the DP, told the national land commissioners that Mr Ruto acquired the land in 2007 for Ksh.10 million from Priority Management Ltd and Monene Investments Limited.
NLC, in its recommendations, said they could not verify if the process of land allocation was illegal as none of the parties had presented evidence before it.
NLC, however, went ahead, to confirm that the controversial Weston land belonged to KCAA.