The new life that was expected in about three months time died after a 25-year old pregnant lady was knocked by a lorry whose driver was allegedly escaping the police chase.
The lady who was known as Eunice Maguke, whom her family members said that six months pregnant was hit by the escaping lorry while at her kiosk set beside the road on Kabachi in Nakuru while arranging her groceries.
She died at once upon the accident on Monday afternoon.
"I saw a lorry speeding towards our kiosks and within seconds, screams filled the air and the next minute, I saw Maguke's body. The driver of the lorry tried escaping but boda boda riders intercepted him and beat him up. He was rushed to a local hospital," said Ms Gladys Nekesa, who owns a neighboring kiosk.
Several eyewitnesses reported that they saw a police car chasing the lorry before the driver lost control and hit the kiosk.
The eyewitnesses also said that the body of Eunice took close to half an hour before her body was collected from the scene.
They stated that they were surprised on how it took the police so long to collect the body and yet Nakuru Central Police Station is just some few kilometres away from the scene.
The reports from the police have not been officially received as attempts to reach the OCPD of the region, Samuel Obara for comments did not yield since he was not at the station at the moment.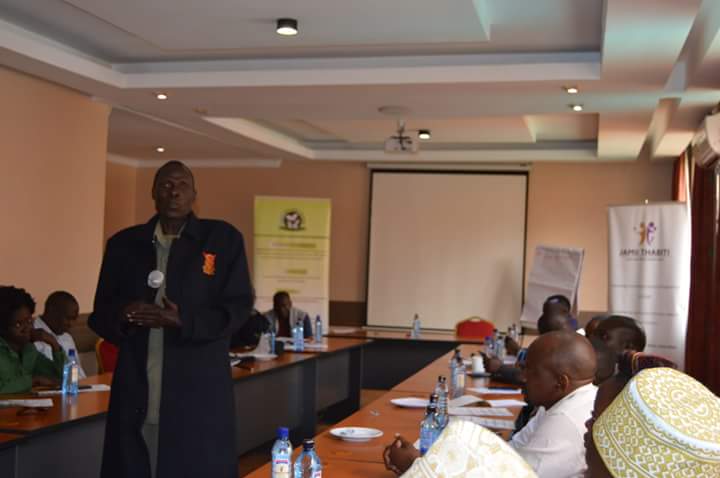 The public is waiting for police reports whether they will press charges on the lorry driver and sought to know the reason why their colleagues were pursuing the lorry.
The deceased husband now demands for justice to his wife saying that the victim met her death while at work.
"We want justice for our kin because the vehicle was fleeing a police dragnet before it caused the accident," said the husband, Mr. Walter Oginga.
Residents also raised their concern to the County Government to set bumps on the road to tame the speed.