It is alleged that police had arrested a Nairobi lawyer Memba Muriuki in connection to the attack in Riverside Drive Westlands area of Nairobi near the dusitD2 hotel.
Pictures shared online showed the lawyer lying on the ground with hands handcuffed behind his back.
Police were on high alert to ensure no victim associated with the afternoon attack that has left numerous injured left the scene.
I will Halt posting the Information I am receiving because I tend to think more information is needed. For instance

CORRECTION:
He has been identified as Lawyer Memba Muriuki who is a licenced arms dealer. He has been moved for further interrogation.#RiversideAttack pic.twitter.com/2llPS4pTqf

— BRAVIN™ (@ItsBravin) January 15, 2019

;
The lawyer faced four charges of selling three prohibited semi-automatic, self-loading military assault rifles to Jimi Wanjigi.
Muriuki is alleged to have sold the weapons to the businessman on August 12, 2014 and on October 17, 2013 at Armament Limited at Umeme Plaza Nairobi along Naivasha Road.
Suspected terrorists are alleged to have staged an attack at 14 Riverside Drive in Westlands area of Nairobi near the dusitD2 hotel.
At least four attackers arrived at the area at around 3.30pm on Tuesday and threw an explosive at security agents manning the entrance.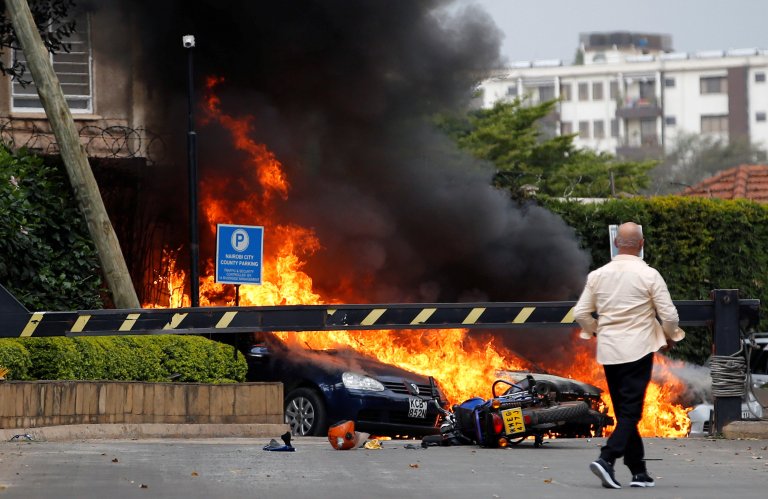 A loud bang resembling a grenade explosion followed by heavy gunfire filled the air as the gunmen advanced into the area.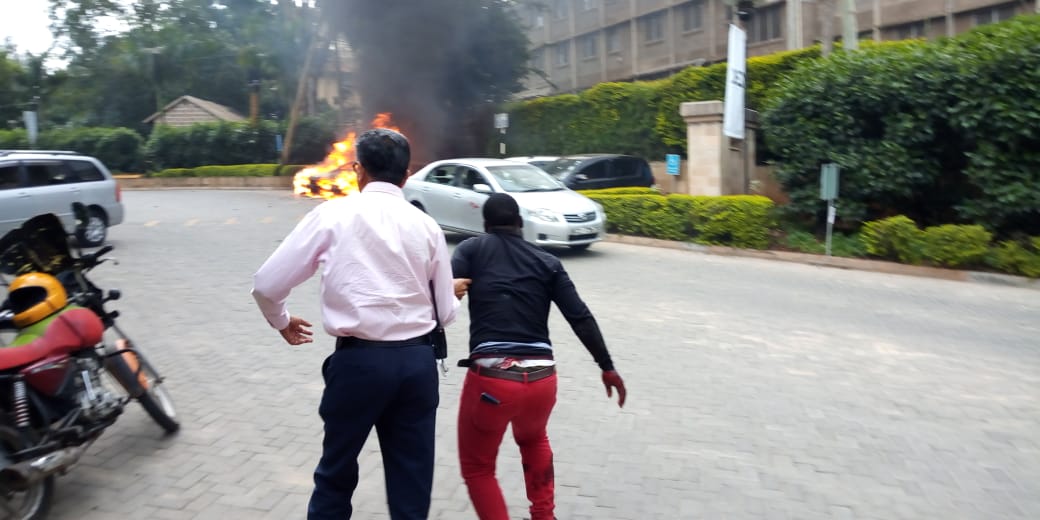 Security officers drawn from various teams including the elite recce squad have since been deployed in the area to neutralise the attack and rescue people trapped inside the buildings.