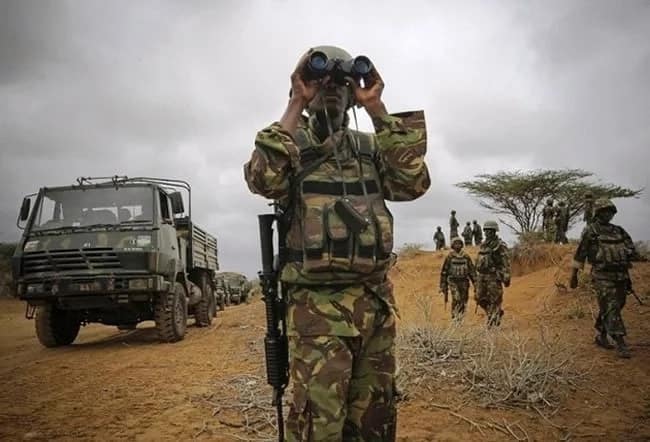 A Kenya Defence Forces officer who was found dead in a lodging at Nakuru's Kanu Street had engaged in sex exploits. The officer booked in the lodging on December 29 last year and never woke up. The management broke into the room only to find him dead naked with used condoms on the floor.
The officer had checked in at midnight with a half-naked prostitute. The lady was missing and it is suspected, after sex, the officer allowed her to go locking himself in the lodge.
Efforts  to establish the fallen officers' working station were futile as KDF public affairs spokesperson Colonel Paul Njuguna did not respond to  calls and text messages.
Nakuru County is home to several army barracks, including Third Kenya Rifles, 81Tank battalion, and is also the home of Kenya Military Academy.
A police officer involved in the probe said the army captain had booked a room in a lodge on Kanu Street on Saturday evening.
He, however, failed to wake up the following morning, prompting the management of the guest house to alert police.
"We found some medicine inside the room but we are yet to establish whether he was alone in the room," said a police source.
The officer told the news rooms that workers on duty that night have already recorded statements with the police over the incident.
"We are at the initial stages of our probe but we have lined up several people for questioning," said the police source.
KDF officers from the military police are also assisting the police with the investigations.
According to Mr Obara, the body had no visible body injuries.
"We are investigating the circumstances under which a KDF officer of the rank of a captain was found dead in a room," said Mr Obara.
"We are also waiting for the autopsy report. That is the information I have so far," said Mr Obara.