Kenya's presidential vote on Aug. 8 inspired the use of a wide array of memes, parables, and jokes that have come to define a new political language surrounding the election.
The elections was a race between the incumbent president Uhuru Kenyatta and opposition leader Raila Odinga which bore the "Tano tena" vs. "Nane nane" slogans.
However after the much contested election , the winners and the looser vowed to never let the country go into an election with Kenyans divided along political and tribal lines .
This gave birth to the handshake which has been the topic of discussion ever since then , with both parties bringing on board their supporters.
However the handshake and building briges iniative has been met with resistance by a section of leadesr both from the ruling jubilee party and the opposition.
According to some , the building bridges initiative is a plot to edge out Deputy president William Ruto from clinching the top most position in the land.
However those attacking the president have been put on notice for been against the handshake.
ODM mps claim the rebels want to drive a wedge between the president and our party leader Raila Odinga.
The MPs further said that they will not  sit back and watch the peace and tranquillity brought about by the handshake threatened.
The Move by the ODM MPs came a week  after a number of governors from the Mt Kenya dismissed claims by Gatundu South MP Moses Kuria and his Subukia counterpart Kimani Ngunjiri that President Uhuru Kenyatta has neglected the region, members of Raila Odinga's Orange Democratic Movement (ODM) have said they will put up a joint force against Mr Kenyatta's critics.
Their mission going forward is "to protect the presidency at whatever cost".
In apast function in Mombasa, President Uhuru Kenyatta told off Jubilee rebels who have accused him of neglecting Central Kenya, which overwhelmingly voted for him, and developing Opposition strongholds.
The ODM lawmakers stated their position during the burial of Awendo MP Walter Owino's mother in Awendo, Migori County, on Friday.
They asked members of the ruling coalition to let the president finish his second term in peace.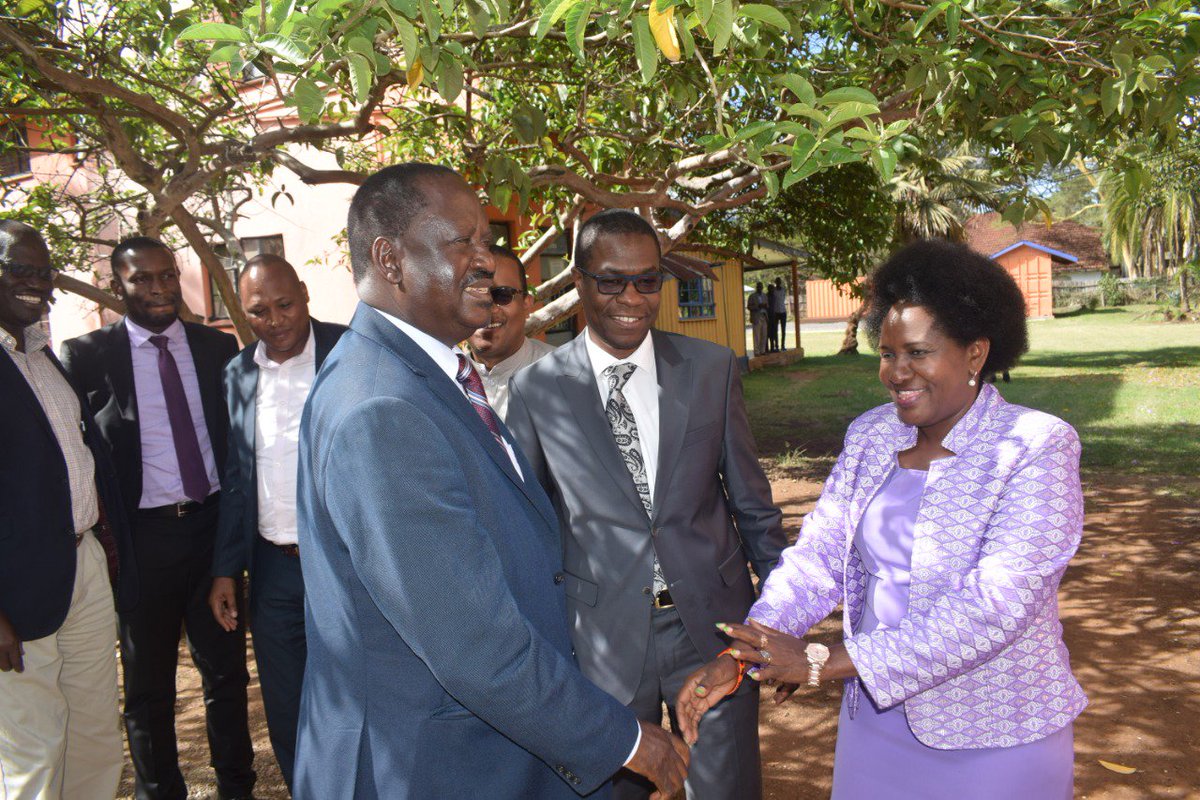 Opiyo Wandayi (Ugunja) said those attacking the President should know "we will protect the presidency at all costs".
The group further said President Kenyatta and Mr Odinga should be allowed to unite the country following their truce.
On the presidential race in the 2022 general election, the legislators exuded confidence that the handshake was preparing Mr Odinga to take over.
One of the bones of contention in Jubilee is the uncertainty that now surrounds Deputy President William Ruto's bid to succeed President Kenyatta.