The main challenges in wildlife conservation in Kenya are poaching, human-wildlife conflicts, habitat destruction and changes in land use patterns.
These are further compounded by incomplete information on wildlife census, species dynamics, reduction in dispersal areas and blockage of migration corridors in areas bordering parks.
However, Security measures adopted by the Kenya Wildlife Service (KWS) have not been effective as there is continued loss of wildlife through poaching and conflict with humans.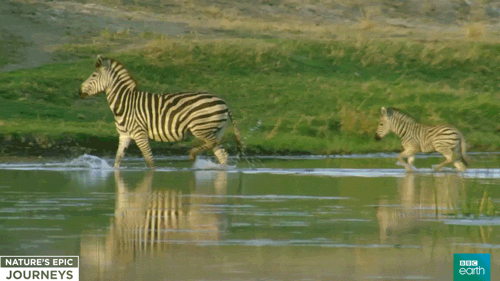 Between 2010 and 2015, KWS lost 1,607 animals through human-wildlife conflict and 465 through poaching.
Auditor-General Edward Ouko, in his performance audit report of the institution, blames the situation on delayed operationalisation of the Wildlife Act 2013 and lack of adequate capacity in critical departments that enhance wildlife security.
Have you encountered the new kids on the block?-The KF (Kingfisher) pride @ #NairobiNationalPark pic.twitter.com/agcF3dsSf0

— KWS (@kwskenya) January 11, 2019
The departments are prosecution, intelligence and investigation as well as field rangers.
The other reason is failure by KWS to effectively involve communities in wildlife security, the auditor-general observes.
The auditor-general Mr Ouko now wants KWS to fully implement the Wildlife Act in a bid to boost safety of game in the parks.
"Human-wildlife conflict has increased in communities living around the national parks, leading to destruction of property, loss and injury of wildlife and humans as well as opportunistic poaching," Mr Ouko says.
The report notes that failure to fully operationalise the Wildlife Act, 2013 has affected various functions that are key to wildlife security such as formation of County Wildlife Conservation and Compensation Committee (CWCCC), establishment of county wardens, Wildlife Endowment Fund and management plans.
The Sessional Paper No 10 of 2012 on Kenya Vision 2030 recognises that wildlife accounts for 90 percent of the country's safari tourism and 75 percent of total tourism earnings.
In 2016,the decision by MPs to amend the Wildlife Management and Conservation Act left the taxpayer with a Sh4.83 billion bill needed to compensate victims of human-wildlife conflict.
The National Assembly's then Environment and Natural Resources committee was seeking to amend the Act to remove a provision that set a minimum Sh5 million compensation for every life lost.