The number of KCSE candidates with A (plain) have increased to 315 compared to 2017 when only 142 attained the top mark. However, the number of candidates with direct entry to university remains low as only 90,377 scored C+ and above in the just released results.
This translates to 13.77 per cent of the 660,204 candidates who sat the examination and can be interpreted that 567,827 candidates – an equivalent of 86.23 per cent, will have to seek admission in other tertiary colleges and vocational schools.
The results, unveiled by Education CS Amina Mohamed, indicate that some 201 boys scored A plain compared to 114 girls.
At least 2,179 boys scored A- while 5,157 others scored B+ compared to 1,238 girls who scored A- and 3,111 that attained the B+ grade.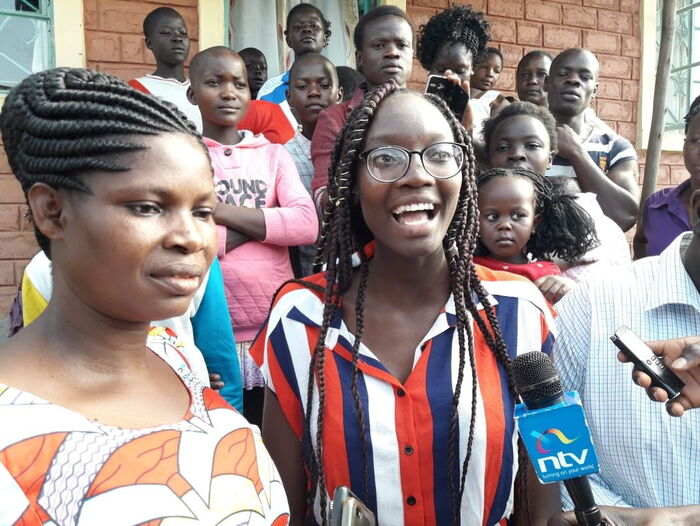 Overall, 315 candidates scored A plain, 3,417 (A-), 8,268 (B+), 16, 403 (B plain), 26,156 (B-) while 20,131 scored C+ (plus).
Chairman George Magoha in the same event asked children to abstain from taking money from their parents to buy fake exam papers.
"Please allow your brain to work, and even if the help to cheat comes from your blood relative, tell them to go to hell."
Speaking during the release of the KCSE 2018, Magoha said the government made great milestones in curbing exam cheating. "The children have gotten what they deserved…children are not guilty…It is the parents and unscrupulous teachers who give the children the money as a form of love," he said.
During the exam period, more than five KCSE candidates were deregistered by the Kenya National Examination Council and discontinued from sitting the exam on charges of cheating.