It's a serious matter but also hilarious to think about how a prisoner can escape from prison. These are things we watch in movies and TV series without imagining that it could happen in real life. So are prisoners safe in prison?
Police in Migori county are now hunting down an inmate who escaped from Kendege Prison in Kuria East yesterday evening. According to the Kuria East OCPD Hamed Abdikadir, the inmate was jailed about a month ago after he was found guilty of stealing a motorbike.
The inmate, who has been serving a three-year jail term, was cleaning the prison's compound in the company of other convicts when he jumped over the fence and escaped into a nearby thicket.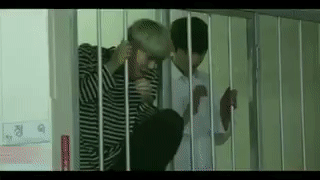 This latest escape of the convict comes a few days after six remandees jumped from a police vehicle which was ferrying them from Rongo Law Courts to the Migori GK prison. The inmates disappeared into a neighbouring sugarcane plantation at Stella area in Uriri Sub-County.
Two of the prisoners were later rearrested but the other four are still on the run. Migori County Police Commander Joseph Nthenge has now appealed to members of the public to volunteer any information that could lead to the arrest of the inmates who escaped while still in handcuffs.
Mr. Nthenge expressed confidence that the suspects will soon be rearrested adding that police officers have already been deployed to hunt for them.
Do you think the recent escapes by inmates is a reflection of loopholes in Kenyan prisons?