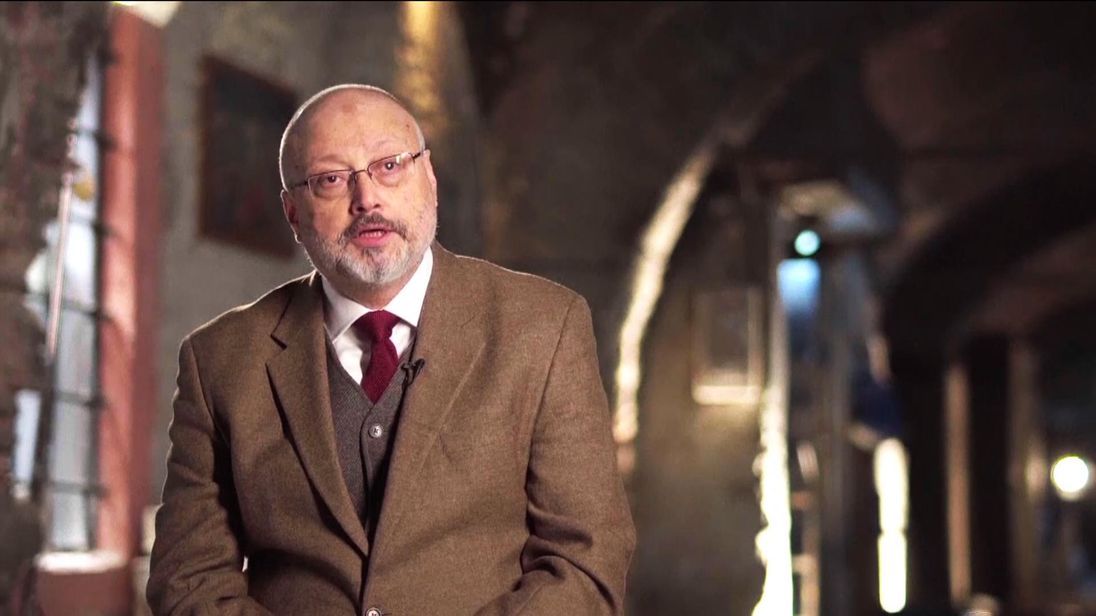 At a news conference in Riyadh on Thursday, Deputy Public Prosecutor Shalaan bin Rajih Shalaan said Khashoggi was given a lethal injection and his body was dismembered inside the consulate after his death.
The CIA believes that Saudi Crown Prince Mohammed bin Salman ordered the murder of journalist Jamal Khashoggi, according to US media reports.
Sources close to the agency said it had assessed the evidence in detail.
It is understood there is no "smoking gun" but US officials think such an operation would need the prince's approval.
Saudi Arabia has called the claim false and insisted that the crown prince knew nothing about plans for the killing.
US President Donald Trump said he had yet to be briefed by the CIA on its reported findings but would speak to them.As he has done since news of Khashoggi's killing emerged, he stressed the importance of Saudi Arabia to the US.
"They have been a truly spectacular ally in terms of jobs and economic development," he said. "I have to take a lot of things into consideration."
While there has been widespread international condemnation of Khashoggi's murder there has been little in the way of substantial action.
The journalist was killed after entering the Saudi consulate in Istanbul on 2 October to obtain a marriage document. His body has not been found.
Turkey also insists the order to kill him came from the highest levels.
The purported intercepted phone call – denied by the Saudis – between MBS's brother in Washington, Prince Khalid bin Salman, and Khashoggi, urging him to visit the Saudi consulate in Istanbul, would appear to be at the behest of the crown prince.
Prince Khalid, now back in Saudi Arabia, said on Twitter that he had not been in contact with Khashoggi for nearly a year.
He said he had never suggested Khashoggi who had been in London for a conference until the day before his disappearance should go to Turkey for any reason.
It is understood agents have also examined a call made to a senior aide of Crown Prince bin Salman by the team that carried out the killing.
Sources quoted in the US media stressed that there was no single piece of evidence linking the crown prince directly to the murder, but officials believe such an operation would have needed his approval.
Between US and Saudi who do you trust?