Murder suspect Joseph Irungu alias Jowie has not received treatment for his gun shot wound after Kenyatta National Hospital refused to perform the surgery due to the Sh31 million debt that is owed to them by Kenya Prisons department.
Jowie Irungu denied medical attention even after family paid for the same. Medical attention to all citizens is a right, not a privilege.

Jowie caught up in Sh31 million debt standoff between KNH and Prisons :: Kenya – The Standard https://t.co/GX7WTOTx87

— A Karani Onsomu (@erwoti) November 16, 2018
His lawyer Sam Nyaberi said that the regular check ups at the hospital were a sham and that his client only received pain killers and stamping his documentation just to show he was there.
"He is not being treated. There are no check-ups. These guys just stamp his documentation and say they have seen him, and give him painkillers," Nyaberi stated.
His parents had offered to pay the bill but the hospital refused saying that the inmate was brought in by the state.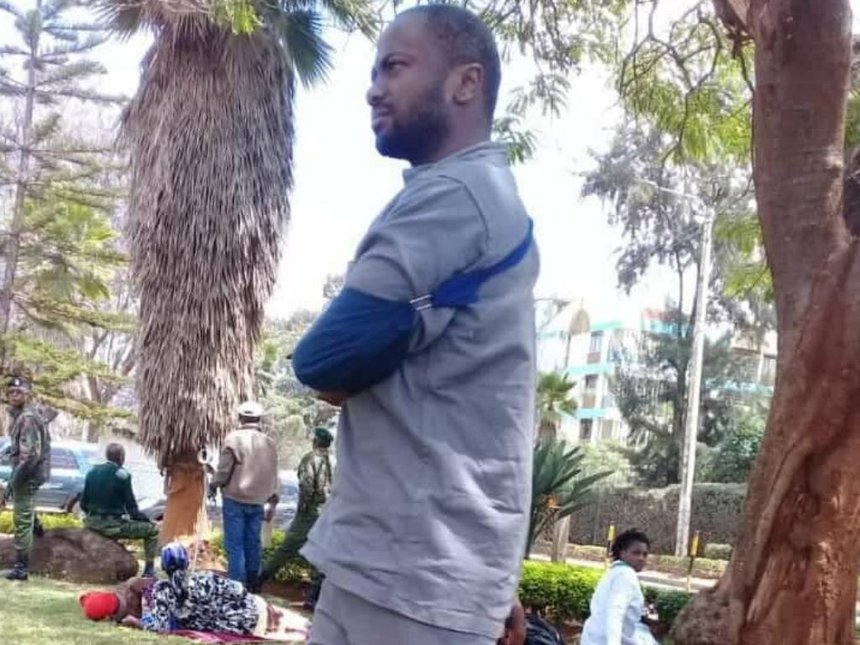 "Prisons owes KNH a lot of unpaid bills. Jowie's parents paid some money for purposes of securing that operation. KNH said they don't deal with individuals if they have been brought in by the prisons authorities … it's a procedural standoff," remarked Nyaberi
KNH said that they would only handle emergency cases ass the prisons account had been frozen.
Joseph Irungu alias Jowie, was denied service at KNH over a Ksh31 million debt owed by the prisons department. Irungu's parents had offered to pay the bill and deposited some money, but the hospital turned down the payment, citing the inmate had been brought in by the State. pic.twitter.com/I22LLHFDjF

— Kenyans.co.ke (@Kenyans) November 16, 2018
Jowie has also written to chief justice David Maraga  and asked that Justice Wakiaga recuse  himself from his case. He denied being a woman eater and stated that he had never eaten a woman or any human being for that matter. He accused Justice Wakiaga of diminishing women by likening him to objects to be consumed by men.
"By describing me as a woman-eater, the judge abused his position and compounded the female gender to be nothing less than items to be eaten which is quite foul, degrading coming from a sitting judge," read the letter
"Indeed the judge used the most uncouth, derogatory and injudicious language against me as being a male version of a slay queen." he added.
He asked that the honorable judge be subjected to  disciplinary action as a result of his remarks.
Justice Wakiaga denied Jowie bail terming him as a flight risk as he did not have attachments in the country