Its been hit over hit for the family hat once claimed they are losing sleep and appetite over allegations that as tarnished their image repeatedly.
Family members of embattled Migori County Governor Okoth Obado have blamed the Orange Democratic Movement (ODM) party over his tribulations.
Obado's kin, led by his brother Daudi  Obado, say the frequent arrests of the county chief are politically instigated, adding that they are aware of political leaders within ODM party who are out to frustrate him.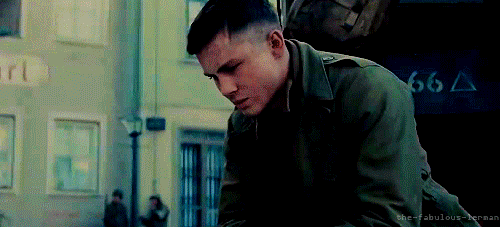 According to them, the governor's woes began in 2013 when he contested for the ODM party ticket but was "denied," forcing him to vie on a People's Democratic Party (PDP) ticket instead.
Daudi Obado further threatened that they would rebel against the ODM party if the troubles of the county boss do not come to an end soon.
"In 2013, the same Obado contested for the seat of governor in Migori… when the nominations were just approaching, his name was removed from the register," said Mr. Obado.
"Eventually, these same pretenders of ODM could not campaign for their candidate… they instead campaigned for and independent candidate. So why is it Obado always?"
His sentiments were echoed by yet another kin, Samwel Odhiambo, who claimed the arrest of Mr. Obado are meant to intimidate him, adding that they will not "sit back and watch their son subjected to frequent harassment."
"As a family, we are sad that he (Obado) has not been given an opportunity to work. Everyday he is arrested over different cases… yet all these cases do not have grounds. And so we are not happy… and we are appealing to politicians to let Obado work," said Mr. Odhiambo.
The Migori County boss still also has a pending case in which he is accused of murdering Rongo University student Sharon Otieno and her unborn baby.
Obado was arrested on Wednesday after 8 guns were found during a raid on his homes in Migori and Nairobi by detectives from the Ethics and Anti-Corruption Commission (EACC).
The Police requested to be given 15 days to detain Migori Governor Okoth Obado to allow them complete investigations into the illegal possession of firearms.
State Prosecutor Catherine Mwaniki stated that the time will allow investigating officers to travel to Obado's rural home to collect more evidence.
Sagana observed that Obado admitted to have a licensed firearm together with that of his bodyguards and that they are not subject of dispute as they were verified.
"Two firearms were found in a metal suitcase inside the guard house and he also stated that the third one was brandished by an accompanying officer who was doing a search unaccompanied also in the guard house," he stated.
"So it is malicious for the prosecution not to read this part when its common ground that those three were found in the house for his guards."
Do you agree that ODM is responsible for Obado's woes?