Mzee Peter Musyoka Mairu, the father of former Vice President Kalonzo Musyoka, has been described as a far-sighted citizen. When The Standard visited the far-flung Tseikuru, residents heaped praise on him. Many remembered the old man as a man who mentored his son, Kalonzo, to be obedient, humble and loyal. A clear sign of this is Kalonzo's dedication to the Kanu regime.  Mairu, who died last week aged 94, will be buried today at Kalimani village in Tseikuru, Kitui County.
At his home, his two wives, Agnes Muli and Regina Kasyoka, together with their children, were in a meeting finalising burial arrangements. Also present was Mairu's elder brother David Mburu. Mairu's late wife Sarah Malia was the mother of the late Lillian Koli Mutui and Kalonzo.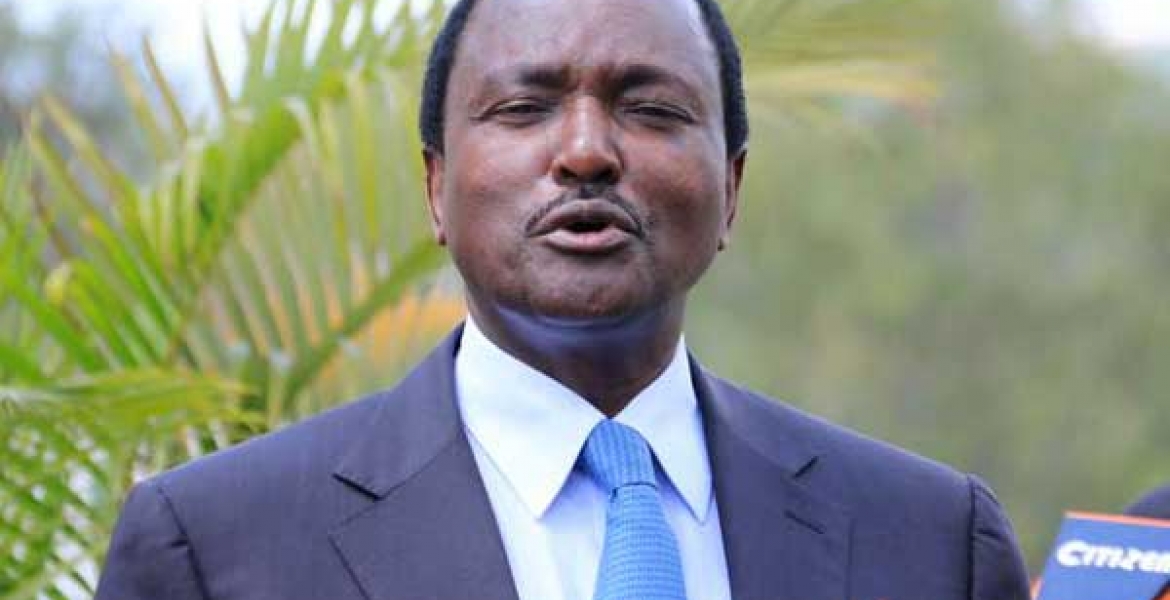 Though not very much known outside Ukambani and Lower Eastern because of the ordinary life he lived, Mairu was a dignified man, according to some of the people he interacted with. He was born and raised in the remote, hot and bandit-prone Kathungu village, Tseikuru location in the former Kitui North Constituency in 1924. Mzee has been described as Kalonzo's pillar when he first attempted to go to Parliament as a 29-year-old.
Little chance When he had little chance of defeating the late Philip Mutisya Manandu, a populist and accomplished public speaker in the race for Kitui North (now Mwingi North), his father stood by him, and encouraged him to be strong. He advised his son that he would, in the opportune time, rise to leadership. A Mwingi North parliamentary aspirant and Nairobi businessman Mutati Nzoka, commonly known as "Sonko", remembered Mzee Mairu as a man of wisdom who corrected you tactfully
The old man would give constructive criticism without hurting anyone's feelings. To me he was a special person who would even sit with his son's sworn political critics and engage them in friendly and positive debate. We have lost a man and a leader who had a big vision for his family and the region. We will miss him dearly," said Mutati. Another opined that mzee wished to live to see his son, Kalonzo, become president. Kitui Business Community and Professional Forum Coordinator, Campell Munyambu, said Mairu told him, when they met last August, that it was his desire that his son becomes Kenya's fifth president. "I had a close relationship with the late Mzee Mairu, Kalonzo and the entire family since we were young. Mzee was a special man who lived a simple and down-to-earth life. He was a friend to many," said Mr Munyambu. Humble man Munyambu said that, unknown to many, Mairu preferred to call his son as kijana wa kwitu (a young man from our village) and other times mwana wa mbai itu (son of our clan). Former chairman of the defunct Mwingi County Council, Musyoka Wanzili, commonly known as Wamaiyu, said mzee was the first person from the then Kitui North to operate a business in Tseikuru and Ngomeni trading centres in the late 1950s.
The former chairman, who was mentored by Kalonzo, said Mairu was the first person to own a bus, Ngalange Bus Services, that operated between Tseikuru and Nairobi in the early 1960s. Kitui Governor Charity Ngilu said Ukambani and the nation would miss the old man. Kitui Senator Enoch Wambua said he knew mzee as a humble man who respected everyone.