The SGR is cheap like all  Chinese things. Its fast but  still a loss making venture. Is the SGR a white elephant?
The festive season comes calling , Kenyans are busy organizing for the holiday season with the destination and mode of transport to use in mind. However with the increasing number of accidents on Kenyan roads roads, the Madaraka Express has become a key component for travelers travelling from Nairobi to Mombasa and vice versa. Despite the continuous bashing by some negative sycophants the Standard Gauge Railway project is gradually proving its worth to Kenyans and especially to those who had only conspired doom.
2 million passengers and many many containers later , the SGR is well on it's way.#SGROnCourse

— Polycarp Hinga® ?? (@PolycarpHinga) November 9, 2018
The Madaraka Express was launched in May 2017 by His Excellency, President Uhuru Kenyatta at an occasion that was graced by all and sundry on the maiden trip from Mombasa to Nairobi. It was a pompous occasion that marked the beginning of a new Kenya aimed at becoming a middle-income economic power-house.
Worldwide, road users account for about 71 per cent of transport carbon dioxide emissions, while railway, aviation and shipping makes up less than 1.8 per cent, 12.3 per cent, and 14.3 per cent respectively.#SGROnCourse pic.twitter.com/NFG4o9THPE

— Kibet Benard (@KibetBenard_) November 9, 2018
The Madaraka Express has been largely embraced by Kenyans who have ensured an average occupancy rate of 99.1 per cent as reported which is inclusive of the inter-county seats reuses and has ultimately increased Kenya Railways Corporation's revenue. Its comfort and ease of movement has still not been experienced by many and is proof that there is promising growth in use by passengers.
Unknown to many, the Madaraka Express has already surpassed its initial target of having at least 1.7 million passengers by June 2019 as it has recently hit its 2,000,000 mark on passenger occupancy and is a sign that there is promising growth in the use of the commuter train.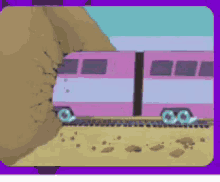 With all the convenience it offers including reduced transport time coverage of 4 hours between Nairobi and Miritini – inland Mombasa and vice versa. Furthermore, there is the exceptional scenery the journey offers as you embark on the journey offers as you embark on the journey with hospitable and well trained hostesses.
Apart from the Madaraka Express Train, the SGR began freight services early in January with the sole purpose of easing movement of containers from the port. At the onset the SGR was only operating one train a day, grew to eight trains ferrying 108 containers each from Mombasa daily and has so far grown to fourteen.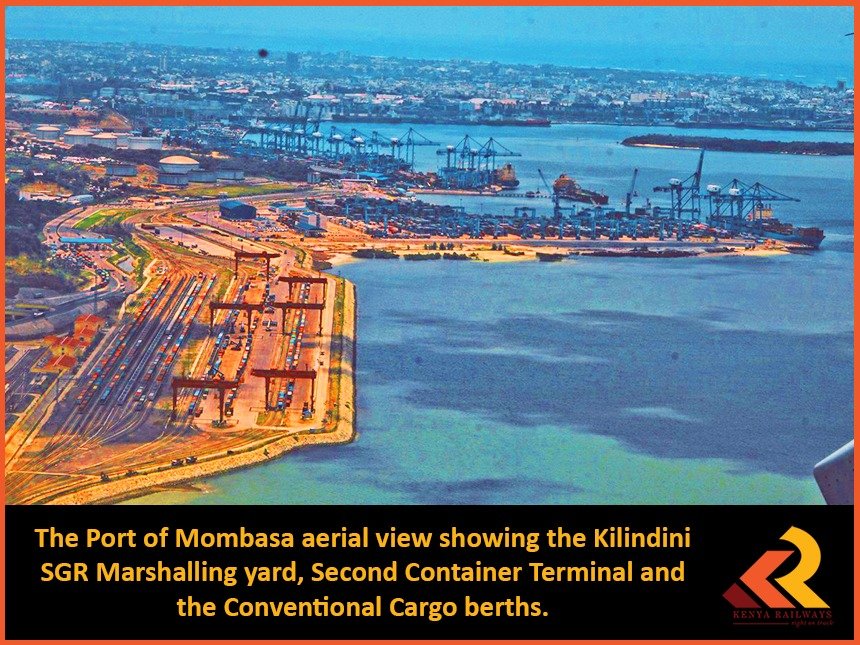 The freight services commence at Port Reitz in Mombasa and terminates at Nairobi Inland Container Depot and the rest of the journey has to be served by trucks.
A journey which will soon to be easened as the second phase of the SGR has a projected completion date of September 2019 from the intitial December 2019. This will definitely be a boon to the country's trade and overall infrastructure.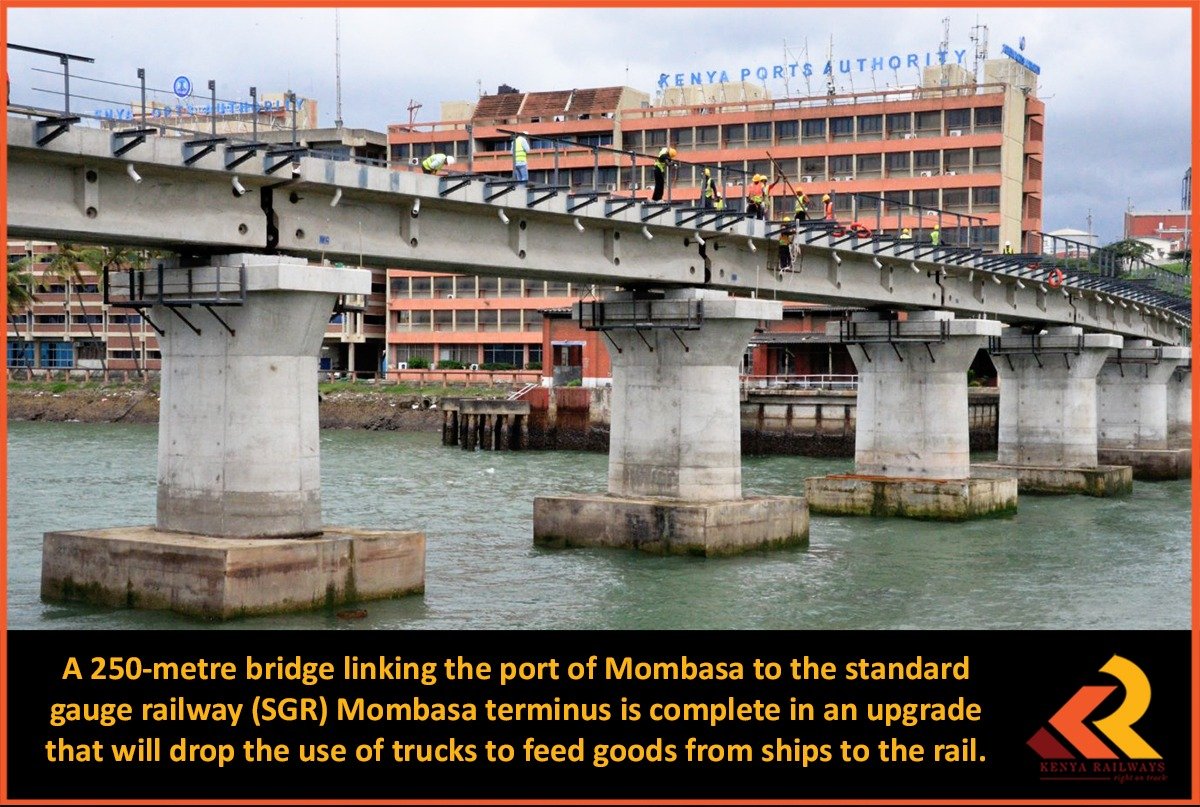 The second phase of the SGR runs from Nairobi to Naivasha and is expected to eventually connect Nairobi to Kampala through Naivasha and Malaba. Remember, a journey of a thousand miles begins with one single step. The strategic step the government took in embarking on this project has proven its worth and growth propensity that will eventually sky-rocket Kenya's industrial zones and economy to immense growth.