Betrayal is real in this world but sometimes its just too painful like when a trusted friend goes on to pregnant your 15 year old daughter.
Among pregnant girls who sat this year's KCPE exam in Ganze Subcounty is a defiled girl by her madrassa teacher.
The Ustadh tried to make the girl have an abortion for the second time after the first attempt failed.However, the deal went sour and it leaked to the public who alerted the girl's parents.The Ustadh approached a man known to procure abortions in the area.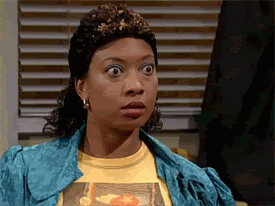 Ganze OCPD Patrick Ngeiywa said the Ustadh went missing after he was tipped that he was going to be arrested. "Police officers went to his house two times but they did not find him," he said.
The Madrassa teacher who has worked at the mosque for two years was reportedly a close friend of the girl's father who was shocked when he was informed.
The girl who is seven months pregnant said the Ustadh abused her several times. "He used to tell me to remain behind when my friends are going back home and took me to the bushes."
The girl's father narrated that his daughter goes to Madrassa with her four siblings on weekends, most of the time spending the whole day there.
The matter was reported to Bamba Police station.
Voicing her opinion Sauti ya Wanawake chairperson Judith Uchi said the Ustadh took advantage of time taken by the police to prepare the P3 Form to flee. She also revealed that more than 665 teenage pregnancy cases from different primary schools in Ganze constituency were reported by the organization from 2013 to 2017.
After KCPE candidates sat their last paper on Thursday, Education Cabinet Secretary Amina Mohamed delivered what she termed shocking findings: nine girls had delivered babies during the exam period.
"A high number of candidates became mothers during the three days of KCPE. If this is the case all-year round, the country could be facing a real crisis," the CS said.
The statement sparked conversation countrywide, with Kenyans taking to social media to express concern over what is now turning out to be one of the biggest headaches in the education sector.
The CS ordered ministry officials to liaise with relevant stakeholders to assess the magnitude of the teenage pregnancy menace.
Dr Nelly Bosire, an obstetrician/gynaecologist in Nairobi reportedly says having teenagers getting pregnant is lining them up for death."There are so many health issues involved. For most of them, their pelvises are not developed to deliver a baby.
Younger mothers are also more likely to develop preeclampsia, which is the second leading cause of death among pregnant women," she says.
Do you believe the police will find the madrassa teacher?