The conversation on how rogue police are killing innocent civilians has dominated the media recently. This is especially after six people were gunned down in Nairobi's Dandora slums last month.
According to a police report, the six were a gang that had hijacked a boda boda rider, raped his female passenger and stolen some valuables from them including the motorbike.
But it was later revealed that police had sprayed bullets on innocent civilians who had no clue about the said robbery. As the conversation continues, so does other incidents of rogue police continue to resurface across the country.
An investigation has been launched into the shooting of a Kilifi resident by police for allegedly transporting charcoal.
Juma Safari was on Tuesday night reportedly carrying three sacks of charcoal on his motorbike when police officer in a vehicle ordered him to stop at Magarini area before opening fire and shooting him.
"I had surrendered after they stopped me but I was surprised to see one of them firing his gun," he said. "I fell down after one of the bullets hit my shoulder."
The 28-year-old was rushed to Marafa Health Center by police before he was moved to Malindi Sub County Hospital for specialised treatment.
Juma's brother, Kitsao Charo, said Juma, who ekes out a living by transporting charcoal even though there is a ban on charcoal burning in the area.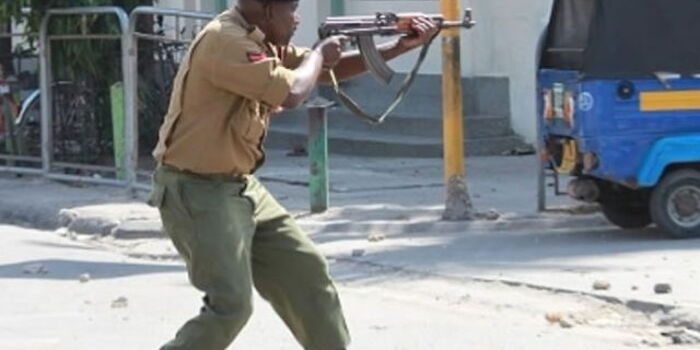 Magarini OCPD Gerald Barasa, together with area DCI boss Boaz Obeto said investigations into the incident have commenced and the officer responsible will be held responsible.
"The law shall be taken against the officers if found culpable of committing an offence of shooting the victim on cold blood," he said.
He, at the same time, added that they have intensified the war against charcoal burning in the area warning smugglers whom he says now use motorbikes to ferry their illicit cargo.