In the midst of all the darkness in Kenya going on with all the scandals and crimes being committed day and night Kenya Power and Lightning Company promises to add more darkness soon that will frustrate candidates and business men for sure.
Kenya Power will shut down its prepaid system between Wednesday and Friday in what the State utility firm says is scheduled maintenance.
The shutdown will be effected from 10 pm on Wednesday to 6 am Thursday, with the second closure set from 10 pm on the same day to 6 am Friday.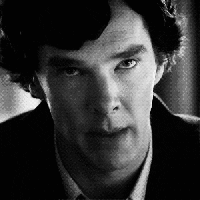 The move comes barely a week after a similar shut down , as the power distributor aligned its system with new tariffs announced by the Energy Regulatory Commission.
"The Prepaid System will be shut down from 10 pm Wednesday (7th November 2018) to 6 am Thursday (8th November 2018) for maintenance. Token generation will resume thereafter until 10 pm on Thursday (8th November 2018) when the second shutdown will start and end at 6 am on Friday (9th November 2018)," Kenya Power said in a statement today.
The state power utility says the move is meant to enhance service delivery and advised customers to purchase tokens early enough to avoid inconveniences from the anticipated shutdown.
Kenyans expressed frustration on the new tariffs, with most saying changes are yet to reflect in the tokens bought under the new pricing system.
In the reviewed prices, households consuming a maximum of 100 kilowatt-hour (kWh) would pay reduced charges of Sh 10 per unit.
Under the old tariff structure, only households using up less than 10 kWh had been granted a discounted charge of Sh 12 per unit, with those consuming higher electricity levied Sh 15.80 per kW.
ERC director-general Pavel Oimeke said the change was meant to accommodate more than 5.7 million households in informal settlements, urban, peri-urban and rural areas to cushion them from increased of living.
The tariff review followed President Uhuru Kenyatta's directive to the Energy ministry to review the cost of electricity within one month to make it more affordable to Kenyans.
Do you trust the ministry that there will be reductions in cost?