Raila Odinga has moved to quash claims that the Odinga family name and the Kenyatta family name have played a role in his political career and that of his brother Uhuru Kenyatta.
His father Jaramogi Odinga served as Kenya's Vice President, while Uhuru's father Jomo Kenyatta was Kenya's first President.
Odinga told mourners at the memorial service in honour of former Maendeleo ya Wanawake Chairperson Jane Kiano that he and Kenyatta achieved their positions on their own merit.
"Jomo Kenyatta was a son of a pauper. He struggled [and] was detained by the colonialists for all those years. Because of that, you cannot say Uhuru is part of a dynasty."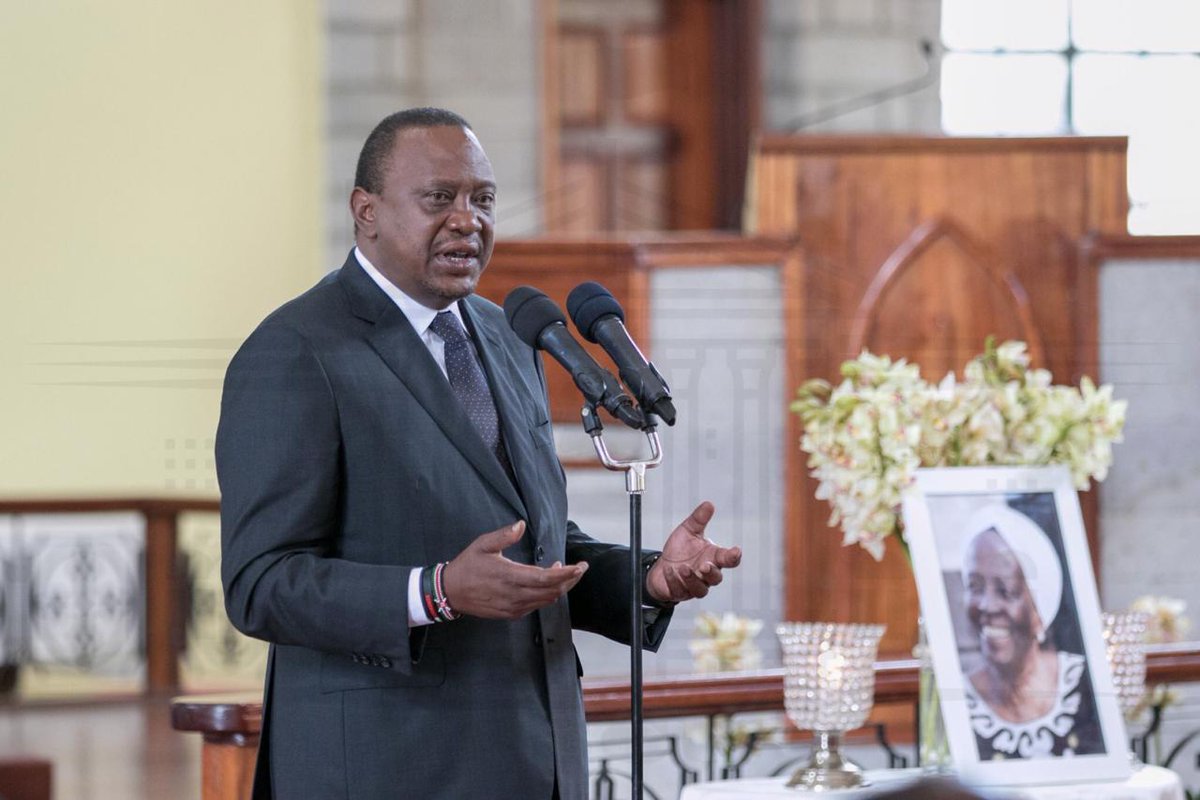 A dynasty is a line of hereditary rulers of a country who play a prominent role in business, politics, or other fields.
The Odinga and Kenyatta families have often times been referred to as political dynasties as they have held the country's top leadership since independence.
Jomo Kenyatta (Uhuru's father) became Kenya's first president in 1963 with Jaramogi Oginga Odinga (Raila's father) as Vice President.
Raila said their fathers neither had it easy nor have they (Raila and Uhuru) had it easy in their quest to rule Kenya.
"Odinga, son of Raila, was just a pauper. You would say he was just a hustler. You cannot, therefore, say that Raila is a product of a dynasty," the ODM leader said.
He spoke on Friday during the requiem mass of the late former Maendeleo ya Wanawake Organisation chairlady Jane Kiano in Karen, Nairobi.
"Raila is just Raila just the way he is and Uhuru is Uhuru because of himself. Nobody has elected Uhuru because he is son of Kenyatta," Raila said.
Some proponents of constitutional change have proposed the enactment of laws that prevent the country's leadership roles from rotating between only two or three prominent families.
Third way Alliance leader Ehuru Aukot has on numerous occasions said the election laws should such that even a little an individual from a little known family can ascend to power.
There is also a growing conversation positing that the 2022 general election will be a contest between the 'hustlers' and 'dynasties'.