A bill seeking to legalise the use of marijuana in Kenya is now taking a new twist after a psychiatrist passing comments on the issue.
Kibra Member of Parliament Ken Okoth has hence written a letter to the National Assembly seeking to present the bill.
However, the Members of Parliament have been asked to reject the bill because it will worsen drug addiction and mental illness.
Psychiatrist Njagi Kumantha said the bill sponsored by Kibra MP  is ill-advised.
"Our youths are already affected by drug abuse.Legalising marijuana will worsen the situation," Kumantha said.
The former director of Mathari Mental Hospital said doctors will refuse to prescribe the drug if MPs pass the bill. Kumantha who now runs a rehabilitation centre in Nairobi asked MPs to get facts about marijuana before debating the bill.
"The drug was banned many years ago. There is no need to bring it back," he said. Kumantha said he treats people suffering from the effects of Marijuana. He said the drug causes mental illness.
At least 10 per cent of people taken to Mathari Mental Hospital suffer from effects of abusing marijuana, he said. Those who smoke bhang have no motivation, hence the rampant cases of suicides and people killing each other, he said.
The Kibra lawmaker said amnesty measures should be instituted for the removal of criminal records against citizens with prior convictions of marijuana use.
"There is a regulation for growth and safe use of marijuana and hemp, including the registration of growers, producers, and manufacturers."
"….and users with special focus on protection of children minors from illicit use just as we do with tobacco and alcohol," Okoth said.
The MP noted that there is research and policy development on growth and use of marijuana and hemp for medical industrial textile and recreational purposes.This, he said, is with a focus on preservation of intellectual property rights for Kenyan research and national heritage, knowledge and our indigenous plant assets.
"There should be progressive taxation measures for the marijuana industry to boost Kenya's economic independence and promote job creation."
According to Nacada, 1 per cent of Kenyans aged 15 to 65 years are regular users of bhang, the most widely used narcotic drug in the country.
Last year, a petitioner seeking legalisation of marijuana, says the plant can cure up to 6,077 medical conditions.
Ogot Gwada presented his petition to the Senate Health committee saying that marijuana has not only huge medicinal benefits but also massive industrial use.
In 2015, the Kibra MP proposed that the government should stop wasting money on sugarcane farming and legalise marijuana instead.
He added that marijuana is a very valuable commodity and has a ready market in the USA and believes it will give Kenyans a lot of money.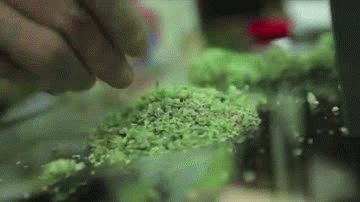 "Let us emancipate ourselves from mental slavery and start planting marijuana, legalise it, and tax it."
"We should replace sugarcane with medical marijuana which has a ready market in the USA," he said.
Will the MPs give an ear to the Kibra lawmaker and pass the bill?