This year's KCPE exams ended on Thursday after a social studies exam paper. There was a tight security throughout the entire process, in what many saw as exams being 'militarised.'
But do you know that with all that security, there are people who managed to cheat? On the very last day of exams, a teacher and a KCPE candidate in Voi, Taita Taveta County were arrested  after they were caught with the Social Studies paper.
The two were on Friday arraigned on charges of attempted cheating in the just concluded KCPE exam.
Boniface Ogolla, a teacher at St Kelvin Academy and his student Omar Salah, denied the charges and were released on bail.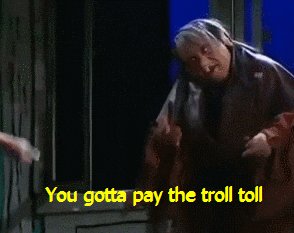 Voi Resident Magistrate Hellena Nderitu released Ogolla on a Sh200,000 cash bail or a Sh500,000 bond while Salah was set free on a Sh100,000 cash bail or ShSh200,000 bond.
The case will however be heard on November 7.
On Thursday, Education CS Amina Mohammed said that no cheating was detected in the exam.
She said that a multilateral security agency that was deployed to man exam centres ensured that any malpractices were thwarted.
Secondary schools are set to begin their KCSE exams on Monday.
However, as the examinations goes on, high number of pregnancies have been recorded in the just concluded KCPE exams.
Education PS Dr. Richard Belio Kipsang is in Nyeri county as the last day of KCPE exams kicks off.

He is addressing the issue of candidates pregnancies saying that the children are underage which amounts to defilement and anyone involved will be arrested #DayBreak pic.twitter.com/afNUtPiOVr

— Citizen TV Kenya (@citizentvkenya) November 1, 2018
Several candidates had given birth at the start of the exams, some delivered during the exams where as others did their exams while pregnant.
This saw the ministry of Education pass a stun warning to parents who seemed to be irresponsible of their daughters.
Do you know what? the parents risk arrest as well on claims of letting their children get pregnant, according to Education PS Belio Kipsang. But do you think the pregnancies should be blamed on parents?
Education PS  who was also inspecting the ongoing KCPE exams in Nyeri further said that so far they have de-registered 71 teachers found to have had sexual relations with students. Can we now say that part of the pregnancies should be blamed on teachers?
Education PS Belio Kipsang who was inspecting the ongoing KCPE exams in Nyeri said so far they have de-registered 71 teachers found to have had sexual relations with students. @edkabasa #KBCLunchtimenews ^HM pic.twitter.com/gmi0Jd81QA

— KBC Channel1 News (@KBCChannel1) November 1, 2018