Cases of bodies of babies and fetuses being dumped in estate garbage sites have been on the rise in Nairobi's estate.
Pipeline estate which is highly populated has been hitting headlines for wrong reasons.
The  over crowded estate has more pubs, wines and spirit shops as well as brothels  than churches which has seen the rate of prostitution hit a crescendo.
Almost each and every flat in Pipeline estate has a wines and spirit shop and private brothels-yet not even a single public school in Pipeline
Ladies from Pipeline estate are on the spot for their inhumane behaviors yet again. This time, the ladies are being accused of abortion and then dumping the fetuses at garbage sites so that dogs can feed on them.
According to a report from Nairobian, residents find a dead baby at the site almost weekly and are now blaming slayqueens who throng the bars in the estate.
"It's a common trend here. It has become part of us residents. every weekend you either find dogs running in the estate with human heads or people gathered at a dumpsite looking at a body," said Peter Ngumbi a resident of Pipeline estate.
"These are acts of coldblooded, heartless 'slay queens' who see babies as a hindrance to 'their job'," added Peter. 
An increase in prostitution rate is being blamed for the acts as unemployment continues to bite.
Others are blaming the county government for allowing too many pubs and wines and spirits in the estate.
"Almost each and every flat in Pipeline estate has a wines and spirit shop and private brothels-yet not even a single public school in Pipeline," he said.
Police are asking the young girls not to kill their children but to take them to hospitals where they can be taken care of.
"As police, we are aware of these cases and soon you will soon feel our presence in the estate,In Pipeline, you don't focus your gaze at these drainage lines by the roadsides in the mornings; you will always tumble on a body." said local police boss.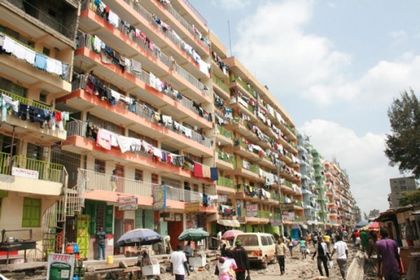 Residents are now blaming slay queens who throng various pubs in the estate.
In yet another incident, a body of a two-months-old baby was found lying in one of the estate's dumpsites, eliciting angry reaction from residents.
A recent research has revealed over 1, 200 girls aged between 10 and 24 yaers abort daily – The research also shows at least 7 out of the 1, 200 die daily during and after abortion – It also revealed the government uses KSh 500 million annually to tackle abortion related complications
Many of these complications are emergencies and require extended hospital stays – Unsafe abortions have been identified as one of the major causes of maternal deaths Over 1,200 young girls aged between 10 and 24 years procure abortions in Kenya every day, a research by the African Population and Health Research Centre (APHRC) in partnership with the Ministry of Health has revealed. The report dubbed The Costs of Treating Unsafe Abortion Complications in Public Health Facilities in Kenya, however, says the numbers could be much higher as not all abortions are reported.
However not only in Pipeline girls undergo  back street abortions who is pushing for his unsafe abortion?